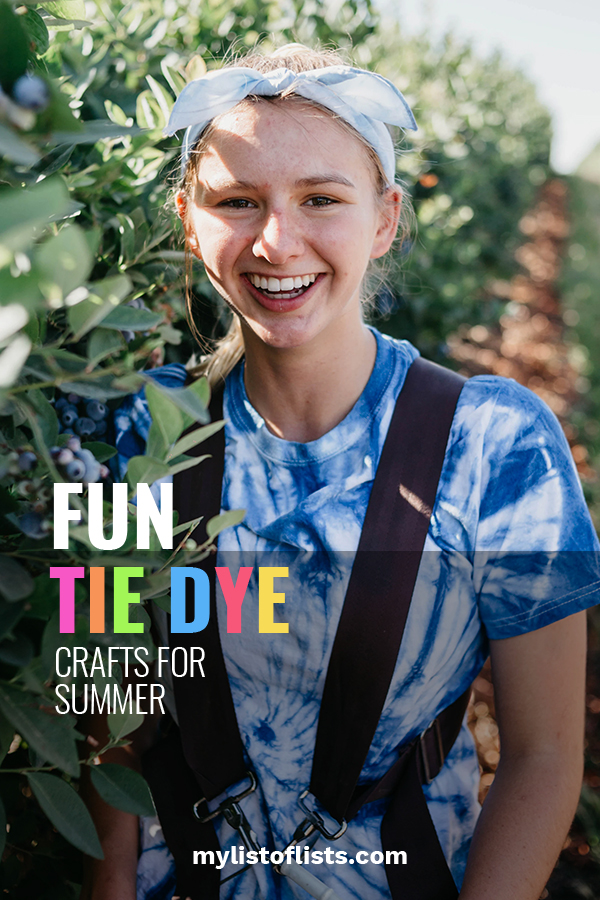 When I was growing up, my Mom would host a "tie dye" party at the beginning of the summer. Naturally, all of the neighborhood kids would be invited in on the fun! It was a whole lot of a mess, a whole lot of fun, and our creations were the most fun to wear! Now that my kids are old enough to have this kind of fun, I'm planning a tie dye party for this coming Saturday! If you are thinking of hosting one of your own, here are a few great crafts to inspire your guests!
Tie Dye Garland (and tons of other projects) from Stephanie Lynn
This is truly a decoration fit for a Summer camp cabin, and that's why it's seriously fabulous. Use a variety of different dying methods and colors to create this funky craft! Stephanie breaks down a few of her favorite methods for you!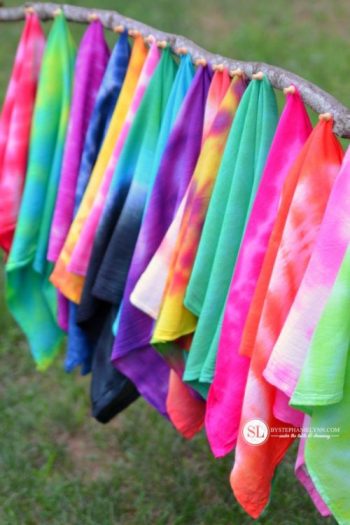 Tie Dyed S'Mores from Studio DIY
Who said that the tie-dyed fun was only restricted to your clothing? Bring the fun to your food with this delicious recipe from the gals over at Studio DIY.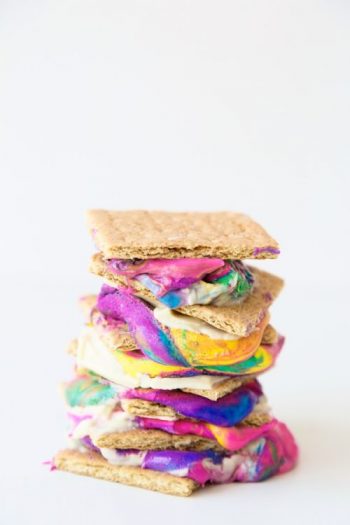 Tie Dyed Converse from A Pumpkin And A Princess
These adorable shoes have been FLOODING my Pinterest feed lately, and I know that I have to make myself and my girls a pair! This project is a little bit more challenging, but with some help, your kids can make these for themselves.
Tie Dyed Waffles from She Knows
I'm absolutely lovin' this recipe from Diana Johnson of She Knows. If you have your party in the early morning (sometimes, I find it better to have the fun outside, and sometimes it can be SO hot!) a great treat could be these waffles!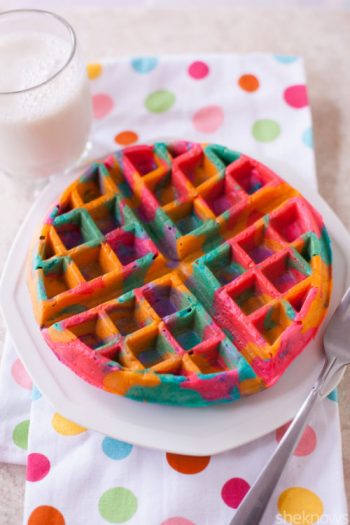 Tie Dyed Socks from iLoveToCreate
Funky socks are the rage these days, and your kiddos will love to show their classmates the socks that they made themselves! These are fun to make because you can seriously go wild with the different dyeing techniques. The crazier, the better!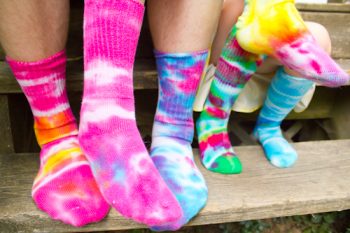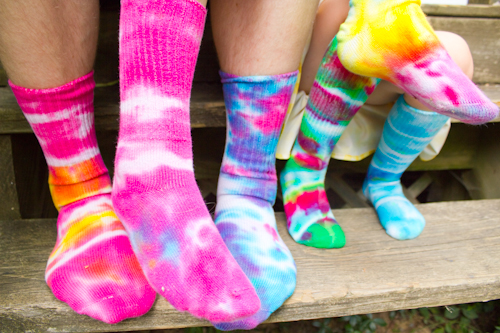 Tie Dyed Throw Pillows from Fave Crafts
My teenager has been SERIOUSLY pestering me for some new room decor. But why would I buy it when she could make it herself? Show your teens this article from Fave Crafts, and it may just inspire them to remodel their room. Isn't it great when we can inspire creativity in our kids?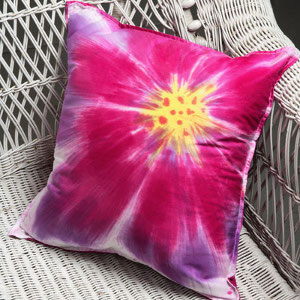 You don't have to follow this dye method, but let your kids go to town on a pair of their old shorts! They won't have a piece of clothing more unique than a pair of tie dyed shorts!