I love re-purposing projects!  What a great way to be creative and thrifty all at once!  Check out these amazing re-purpose projects and your next trip to the thrift store will not be in vain!

1. Cheese Grater Earring Holder?  
Pretty cool use of old things.  Can't really see myself sporting a cheese grater.  But I love the idea and I think you could probably incorporate it into your decor if painted the right color.  But either way, I love creative uses for household items and upcycling old things to be useful.  Very resourceful.  Perfect for earrings, studs, AND necklaces!  And I have saved the best for last, so keep scrolling 🙂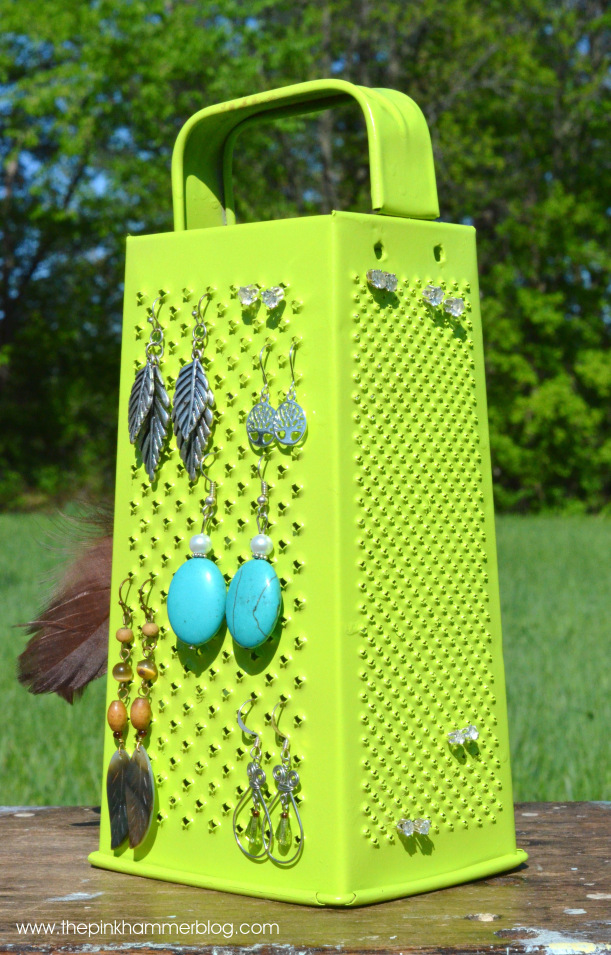 2. Garbage Bag on Towel Rack.
K, I really love this idea!  I have garbage bags at the bottom of my pantry and they get jumbled up and don't stay neat.  I really like this, and even more so because I can actually see myself doing this and using it.  This would be great in a garage, too!  What a great idea I found on Listotic.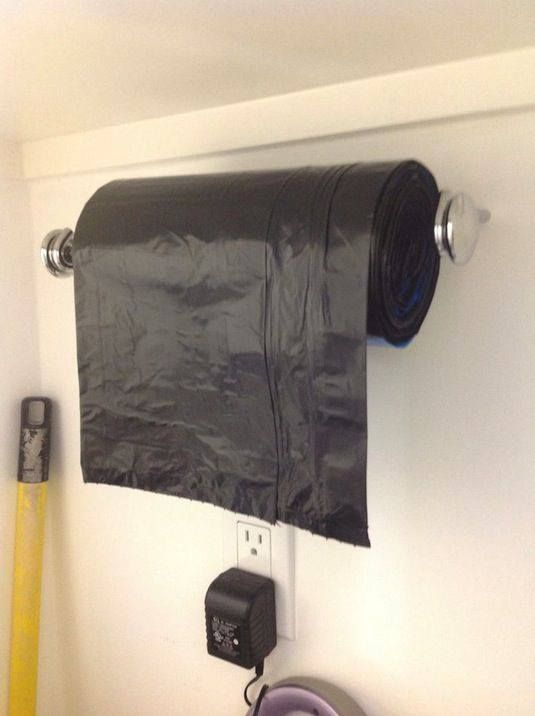 3. Drawer Bulletin Board.
I love old drawers!   I think this could be cute as a vanity for my daughter's room, too.  Just add a mirror inside the drawer.  This creative bulletin board adds interest with its depth and comes with a built-in shelf:) This is such a cute idea, but I can't find where it came from!  If anyone knows what creative mind made this, let me know!  I found it here on Pinterest.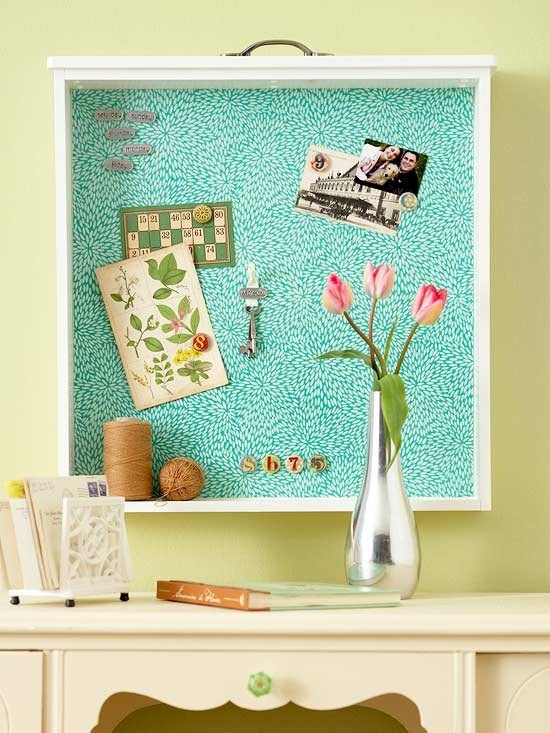 4. Vintage Suitcase Medicine Cabinet.
I just passed an antique shop yesterday with a bunch of vintage suitcases outside for sale.  I knew I needed them, I just didn't know what for yet.  This is really cute if you are going for a vintage or travel-styled room.  Very cute for a guest bathroom.  I love it, There are shelves inside and a mirror on front and voila! Medicine cabinet!  This was done by artist Blake Sloane, and I discovered it via Mother Earth Living.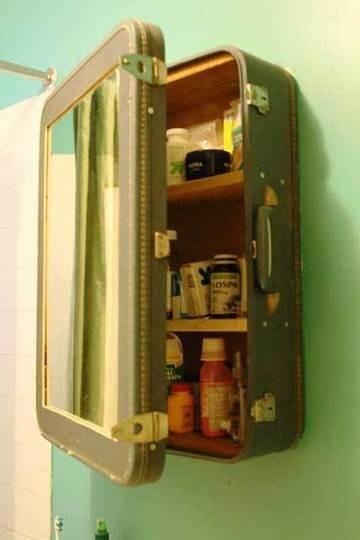 5. Photo Watch.
Goodbye Locket, hello "Watchet"?  Replace the face with a photo of a loved one.  Great heirloom idea if you inherit a grandmother's watch or something.  This is a sweet way to remember.  I'd love one with a picture of my stillborn baby boy's  sweet little feet. I found this great idea on Country and Victorian Times.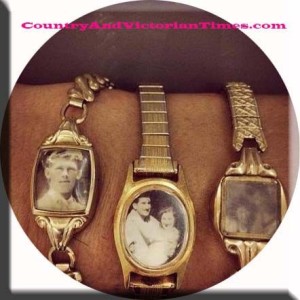 6. Chairs Turned Bench.
 I am loving the concept of up-cycling your used furniture into yard furniture.  It is the perfect use once the furniture doesn't suit your home anymore.  These once-single chairs make for an attractive bench when glued together. I have also seen old headboard and foot boards becoming benches.  Great ideas.  Get the how-to on Frou Frugal.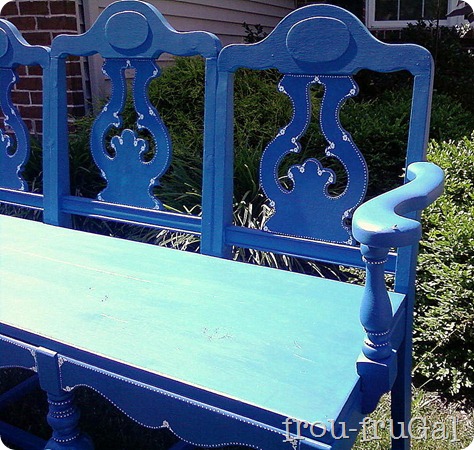 7. Fork Cabinet Handles.
I have actually seen this done in person and it looks really neat.  Just like any up-cycle project, it has to be done with taste, or it looks a little cheap or cheesy.  But it can really add some fun interest to a classic kitchen.  Love this idea we came across on Stage Structure!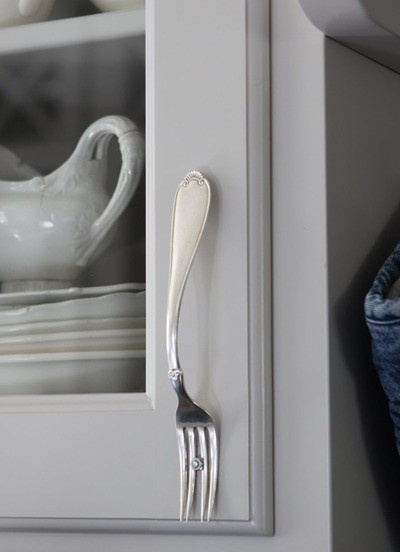 8. Rake Rack.
Are you like me and need all the storage space you can get? We found this creative smart storage solution at Lush Home. This is a great way to keep your most-used kitchen utensils easily accessible. Could also be great in the shed for holding garden tools.  I like this idea for a country-style kitchen or a farmhouse kitchen.  You can paint the rake to make it a unique interest piece.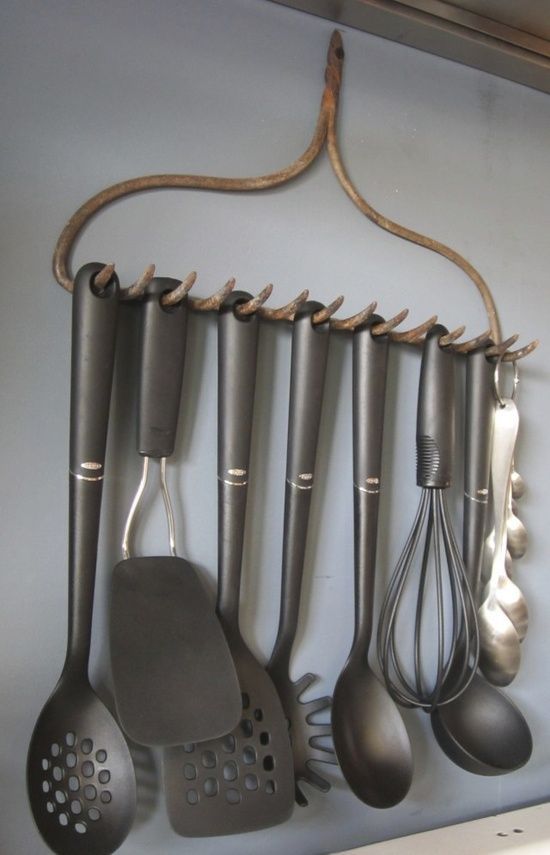 9. Scent-sational Mason Jars.
I know that by now, mason jars are the most overused item in the craft world, but I think these are cute and really simple.  Learn how to create your own aromatherapy on The Yummy Life.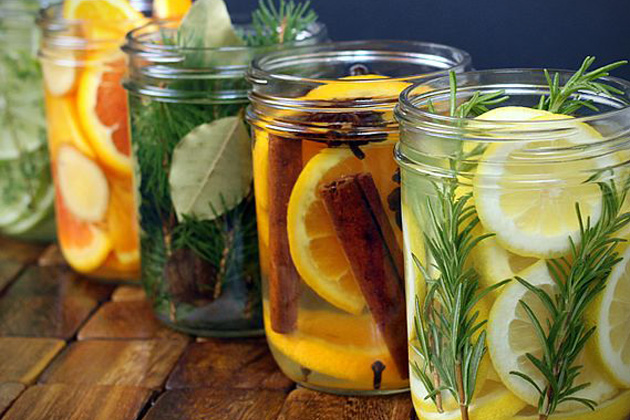 10. Sock iPhone/iPod Armband.
 I am sure none of you have just "1" single sock floating around, looking for a mate.  But "if" you do, this could be a good solution.  Put it to use!   Simple, cheap, and apparently super comfortable too! Find the step by step Tutorial on cNet.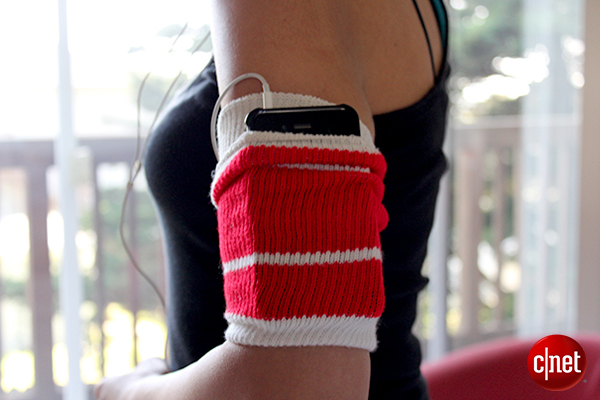 11. Wipes box turned yarn dispenser.
Um… totally!  It is a perfect place to keep pesky spools of yarn—makes for super easy dispensing! On time supplies had the right idea when they showed us this perfect re-purposing idea!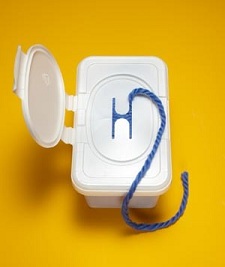 What else can we repurpose?  Really, the possibilities are endless.