Garages are notoriously messy and mine is no different. It just feels like there's so much stuff in there that it's impossible to clean anything up! But I've been scouring the internet, and I've found some really awesome garage organization tips! Try out a couple of these, and your garage will be ship-shape in no time. Good luck! Don't be afraid to comment below and tell me your favorites!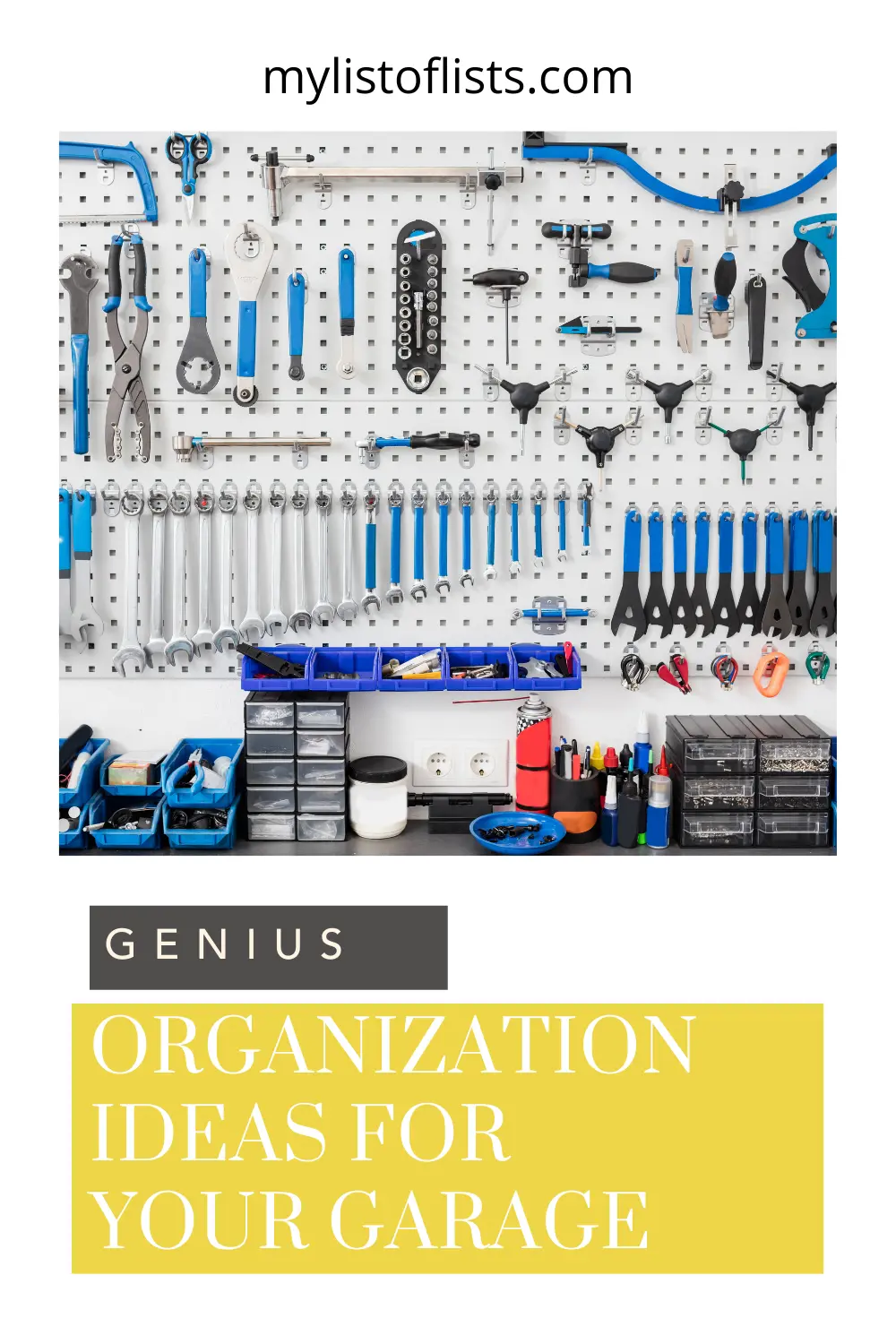 Garage Organization Tips
Garage Organization: Garbage Bags
Patti from Organized Chaos Online had the awesome idea to hang up her garbage bag roll on the wall! This is such a good idea, and perfect for garage organization. String it through a rack hung with Command Hooks.
DIY Tape Dispenser
Popular Woodworking put together a great tape dispenser that is completely genius and perfect for anyone's garage. Make a little wooden box to house your different tapes, place a blade on the edge, and you'll easily be able to find and cut tape quickly and effectively.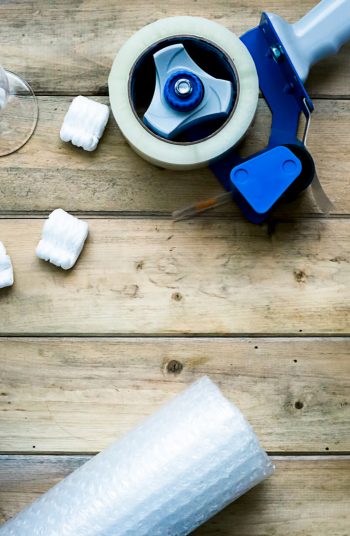 Screw Driver Rack
Ben from Homemade Modern made an awesome screwdriver rack which would be perfect for a garage and all he needed was a 2×4! This is a DIY project that's fun and totally functional as well.
Small Tool Organization
If you want an easy way to organize the little miscellaneous things in your garage, try this out. Screw the lids of clear plastic drawers to the bottom of a shelf, and then fill the jars with the little screws and things. You'll be able to see the things you need, easily access them, and then quickly put them away.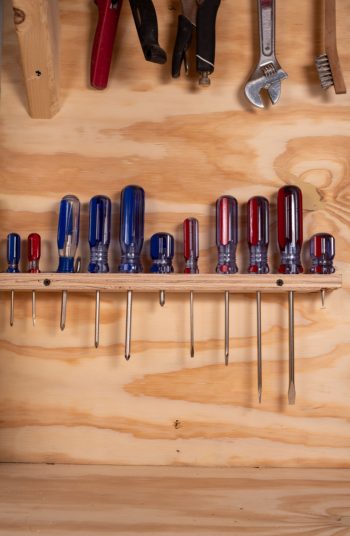 Tons Of Toy Storage
Wendy from Designed to Dwell uses bungee cords to keep balls organized in her garage. Head over to her blog for the full tutorial. My garage always has a number of balls floating around thanks to my kids and all of the sports they do. With this genius trick, I'll never lose a ball again. And I can't believe how easy this is! Easy to make, and easy to use. Thanks for the idea, Wendy!
Magnetic Storage
Keep your drill bits organized by placing magnetic strips across your tool bench. The drill bits will hang there perfectly and you can see exactly what you have to work with. This is a must-try idea.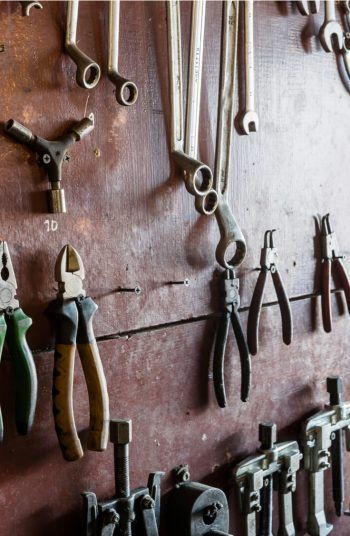 Garage Shelving
Better Homes & Gardens recommends installing a garage organization system, with wheels and adjustable shelves. This is a great option because it can be customized and moved around. Make sure you include labels so you can find everything!
Peg Board
Use a pegboard to organize a workspace in your garage. This is a lovely way to arrange things, and it's easy to change it up as well. I also love how this workspace includes planters & foliage. If your garage gets enough sun, you can even grow plants on your pegboard.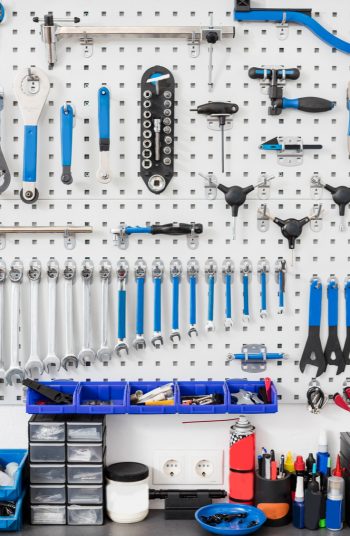 Large Tool Storage
Newly Woodwards put together a rack that's perfect for organizing shovels and rakes in your garage. It's just PVC pipe mounted on a piece of 2x4s. Large tools like shovels and brooms can be easily organized here.
Liven Up Your Garage
Handmade Charlotte had a great idea to put linoleum tile on garage walls. This is a great way to spruce up your garage, but it also makes it easy to clean the walls. You could glue clipboards onto the wall to help organize instructions and lists as well. Such a great way to organize and decorate at the same time!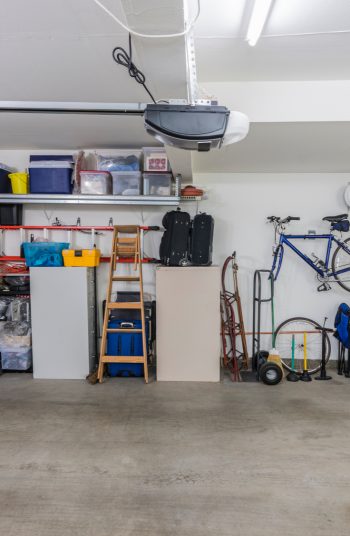 I hope this post on garage organization tips helps you out! Before you go, check out my post on what you need to know about a garage epoxy floor.