I think that taking a bath is one of life's greatest pleasures. We have come a long way from filling a bucket with cold water, and these baths go beyond even luxury. Take a look at these DREAM tubs and start saving for one!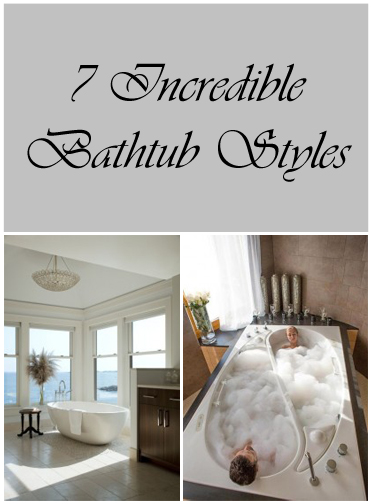 1. His-and-hers two tubs in one—you get the romantic experience of taking a bath together without feeling awkwardly squished. Source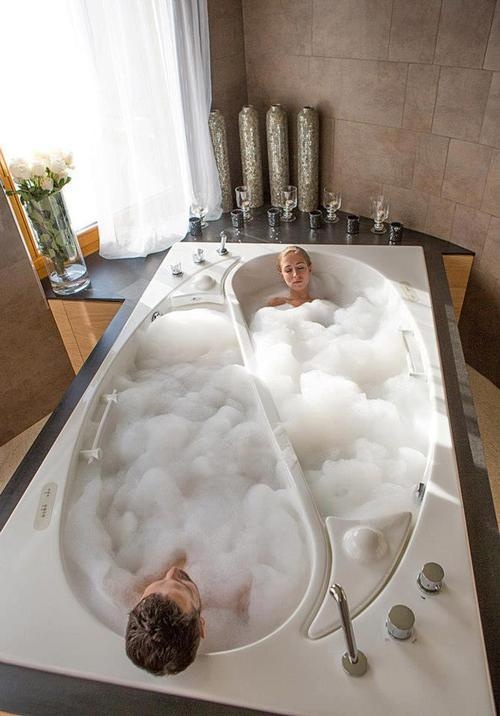 2. Of course, you have to have the rose petals to make it complete. I love the wood paneling and stone all around—a very natural look! Source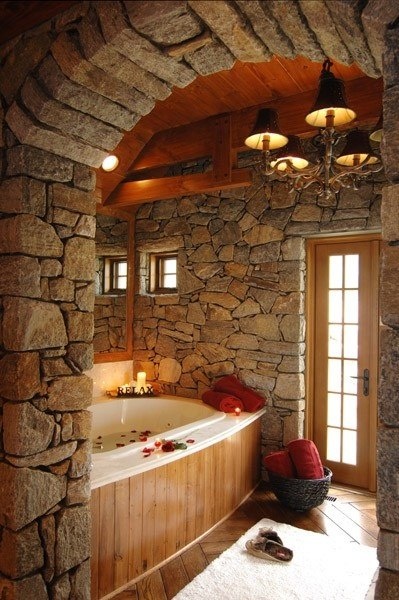 3. This is a gorgeous adobe-style tub in an attic sun room. I love the colorful tile detailing around the faucet. Source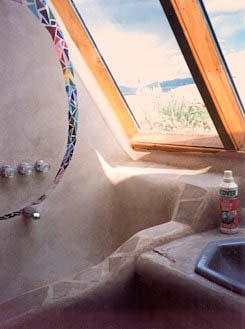 4. Corner step-in bath with chandelier above. Lovely. Source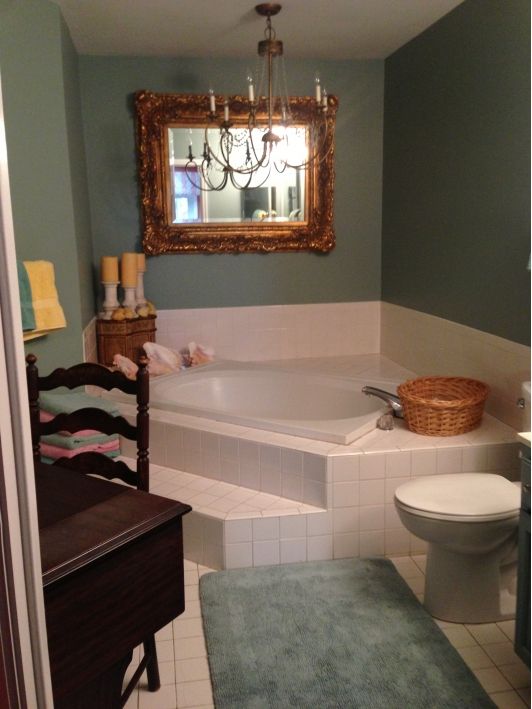 5. I love the wood and stone detailing on this tub, and to top it off—a fire place! Can't get more cozy than that! Source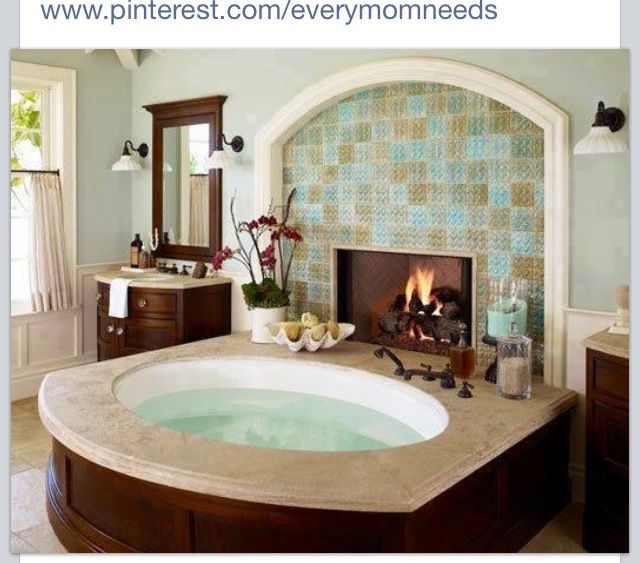 6. You could probably fit 5 people in this incredible square tub! Or relax all by yourself… Source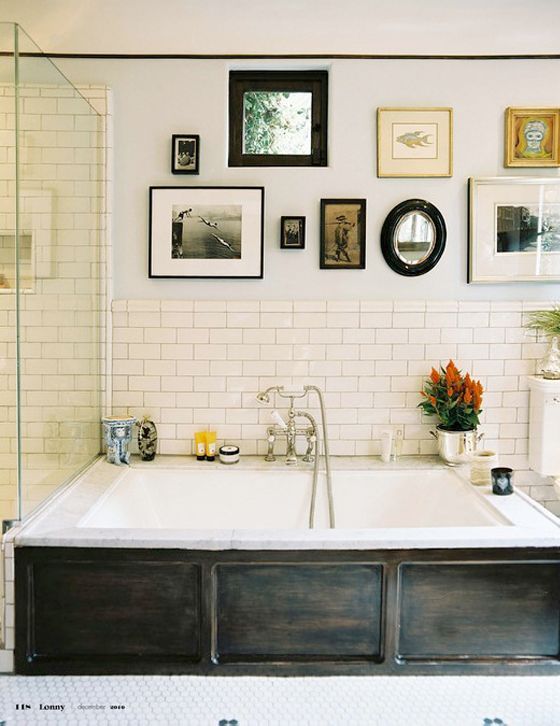 7. My dream tub—simple and solitary, with an incredible view from all those open windows! Source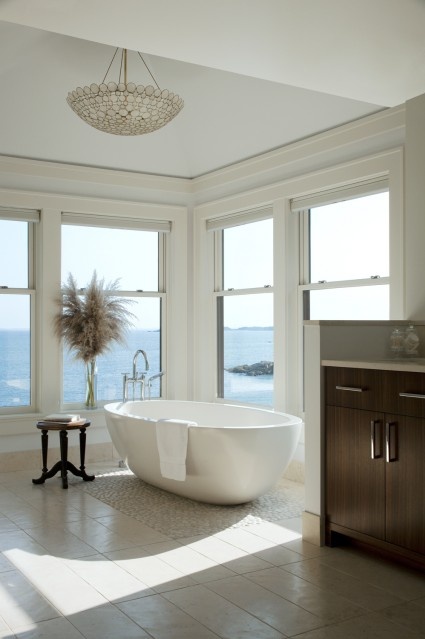 What does your dream tub look like?