Ready to get organized? It's spring time, which at my house means deep cleaning and organizing everything in sight! Good thing the internet has so many fabulous DIY projects to help me out! I've collected several really awesome organizational projects that will make your house the poster child of organization. You'll be so glad that you tried these!

A Girl and a Glue Gun recommends recycling your old jar lids by giving them a bright coat of paint and sticking a magnet of the back of them! This is such a good project to help you organize little metal objects like sewing pins, paperclips, and bobby pins! The little items will stick right on–and they'll stay there so you don't lose them!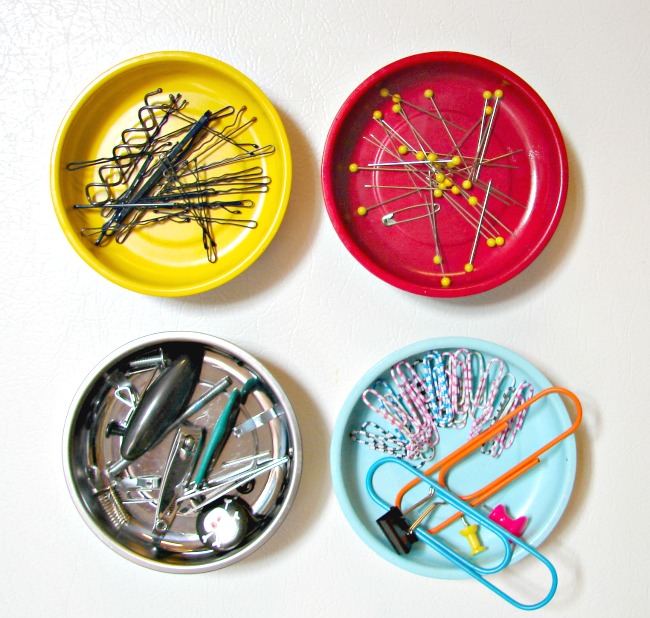 Martha Stewart recommends labeling your glass jars with etched glass labels. This is a pretty easy technique (just follow her tutorial), and it allows you to still see what's inside your jars! No more accidentally using the salt instead of the sugar!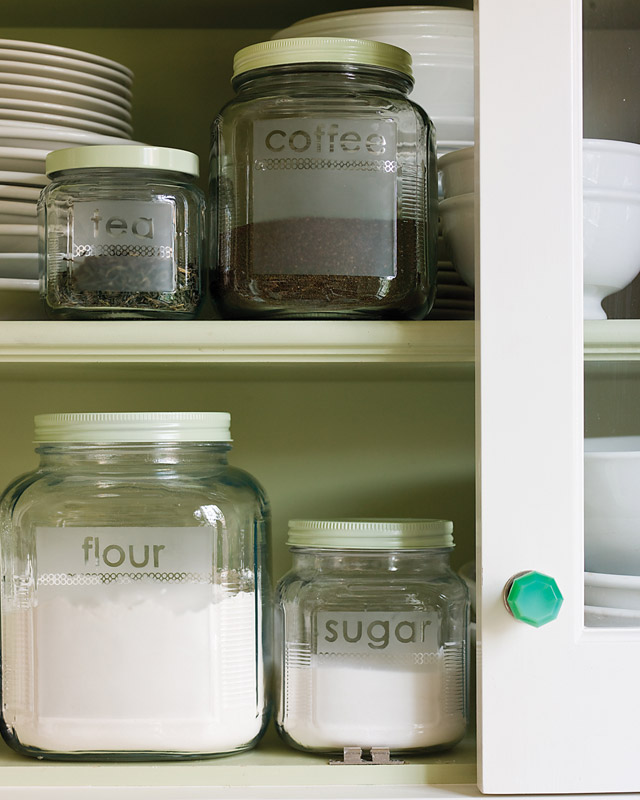 IKEA Hackers suggests using IKEA's remote control caddy as a carseat caddy in your car! This is a great way to organize little toys and snack for the kids in an easy-to-reach spot. I can't believe I never thought of this one before!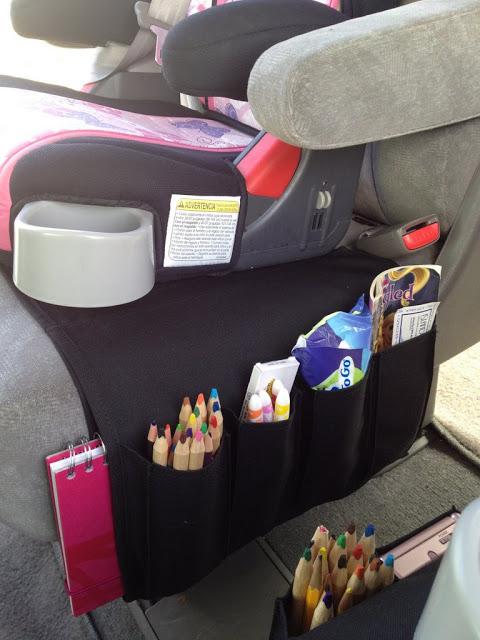 The 3 R's Blog recommends recycling old corks by turning them into a beautifully eclectic cork board! (Bet you didn't even realize that's how cork boards got their name!) Cork boards are a great way to organize notes and memos you've got laying around!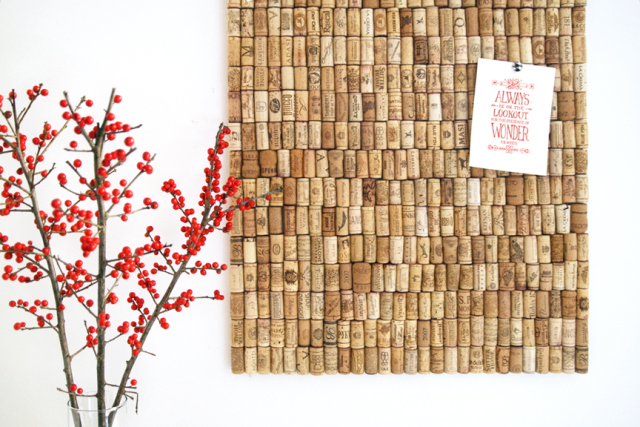 Family Handyman posted a tutorial that will get your garage in tiptop shape. By installing sliding bars on the ceiling of the garage, you can store large plastic boxes with holiday decorations or mementos out of the way. This is a great idea if you have stuff to store that you don't need to get out very often. And it's a great use of space!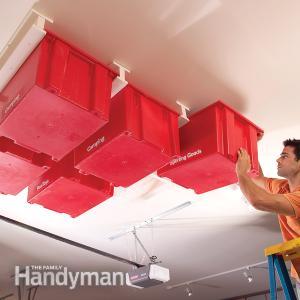 Create a daily checklist like this one from Modern Parents Messy Kids. Put it in a cute binder and you'll be organized every day of the week! Scheduling can be tricky, but if you take the time to plan ahead and stay disciplined, you'll be able to keep your whole life more organized.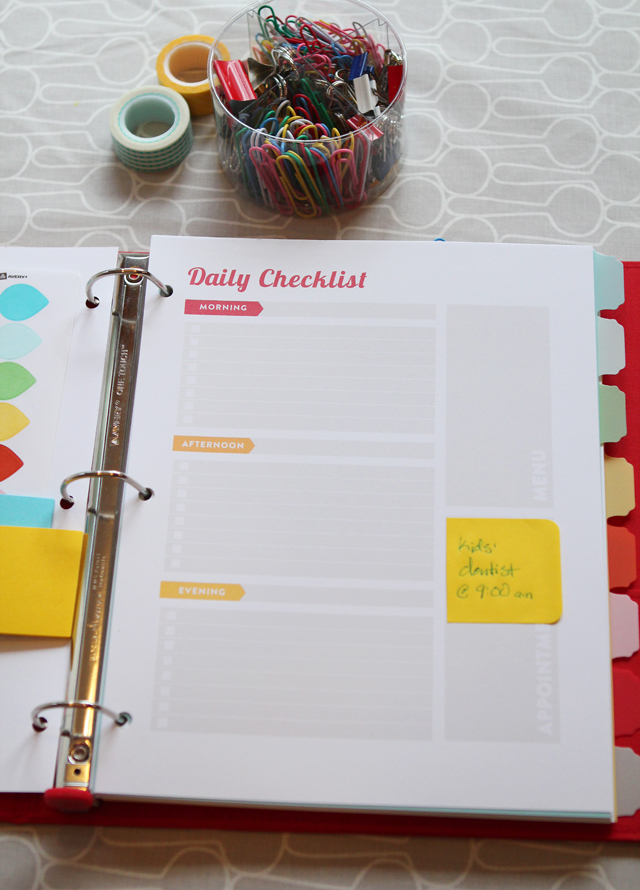 Desgin*Sponge posted a kitchen makeover featuring this genius knife rack! It's a magnetic strip, drilled into the wall that keeps the knives right where they need to be. Just make sure that you put this in a spot far away from where little hands can reach!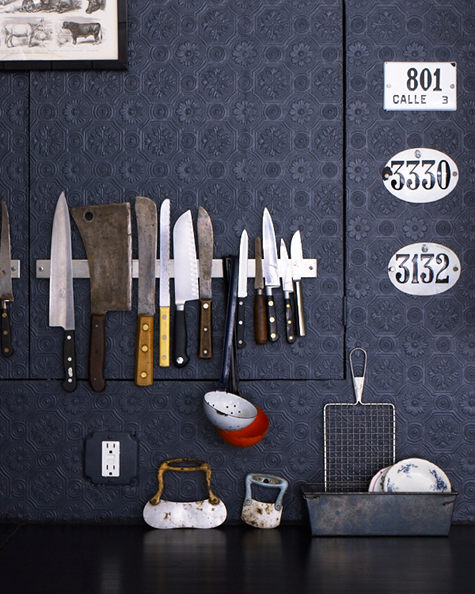 Sewing Barefoot posted a tutorial for making this awesome storage box which could help declutter your bookshelves! It may look like a stack of books, but pull it out from the shelf, and you've got a secret storage shelf! I'd love to see an entire bookcase full of these! How sneaky!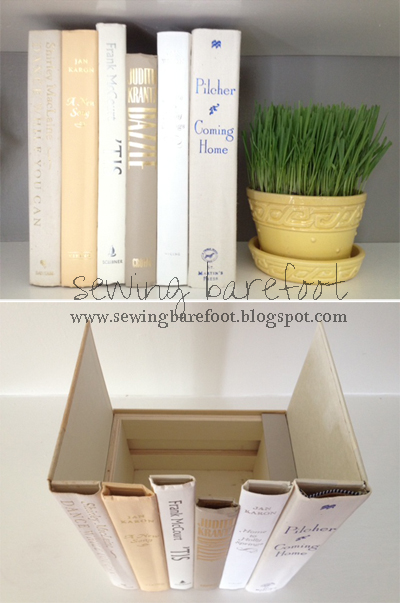 LandeeSeeLandeeDo organized her electronic cords with washi tape. The colorful tape can be labeled with a sharpie and then attached to the cords you've got lying around. I guarantee that this will make your life so much easier. No more looking for the phone charger!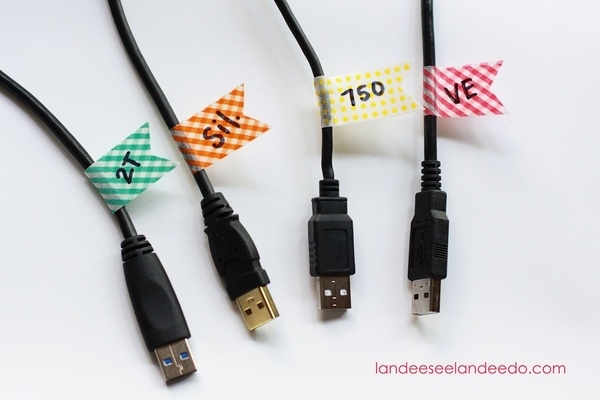 Better Homes & Gardens suggests organizing your batteries in a tool box! The adjustable dividers make it possible for any size battery to fit neatly and easily. And you'll never have trouble finding the battery you need again! (Just make sure you remember where you put the box!)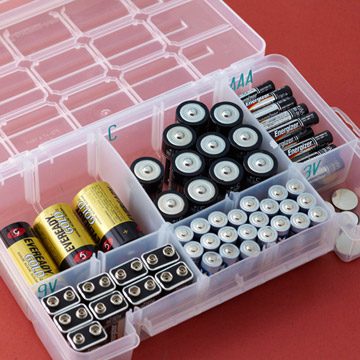 Tatertots and Jello posted a tutorial for making these cute grocery bag dispensers out of recycled clorox wipe dispensers. If you know me, you know how much I love recycling–so this project wins points on so many levels! You're reusing bags and bottles! Gotta love that!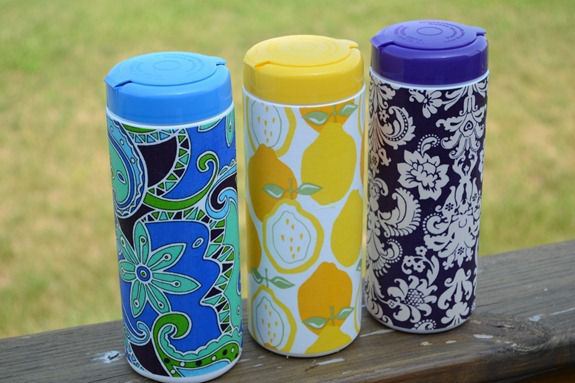 Better Homes & Gardens posted the directions for making this lovely bowl out of a vintage globe! This is a great way to up-cycle a damaged globe and also a great item to help you organize all that stuff you've got laying around! I firmly believe that if the container is pretty, you're more likely to fill it with things. So craft on!