Tea Lovers rejoice! This DIY gift idea from Stonegable blog will have They'll be so excited to receive this gift, they'll be shaking their heads in disbe-leaf.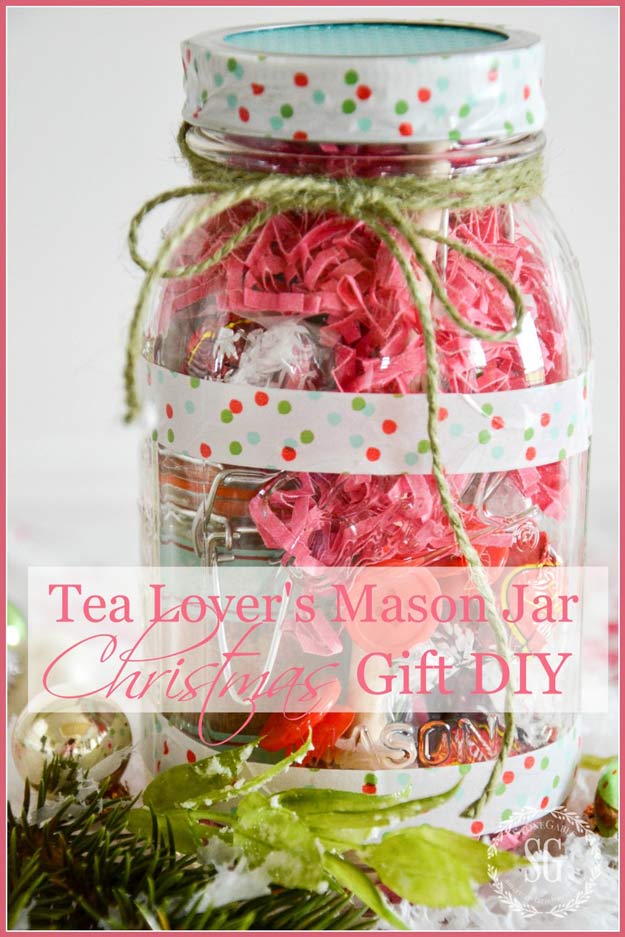 For the people on your list with a green thumb!  Keep em' busy over the winter  with a DIY terrarium. Check out this article from How to Build it for  ideas and instructions to create your own.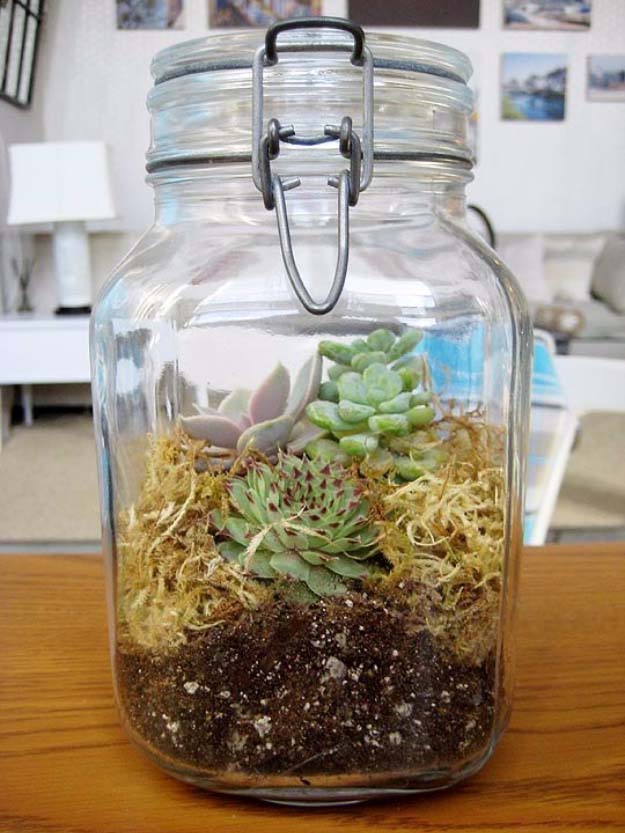 An apple a day keeps the doctor away, and a  caramel apple a day keeps the dentist employed! Regardless, you can't go wrong with these adorable DIY gifts from The Gunny Sack.  These look so yummy that I am tempted to make one for myself!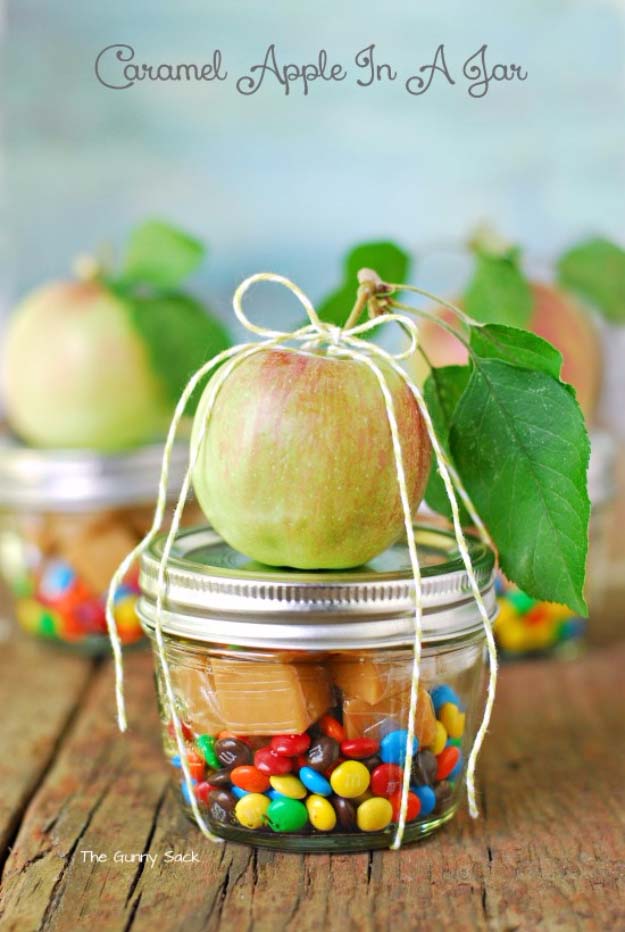 For the morning person in your life! Fill a mason jar with Keurig Cups, Starbucks drink refreshers, and yummy drink add ins. You could even add a gift card from your local coffee shop.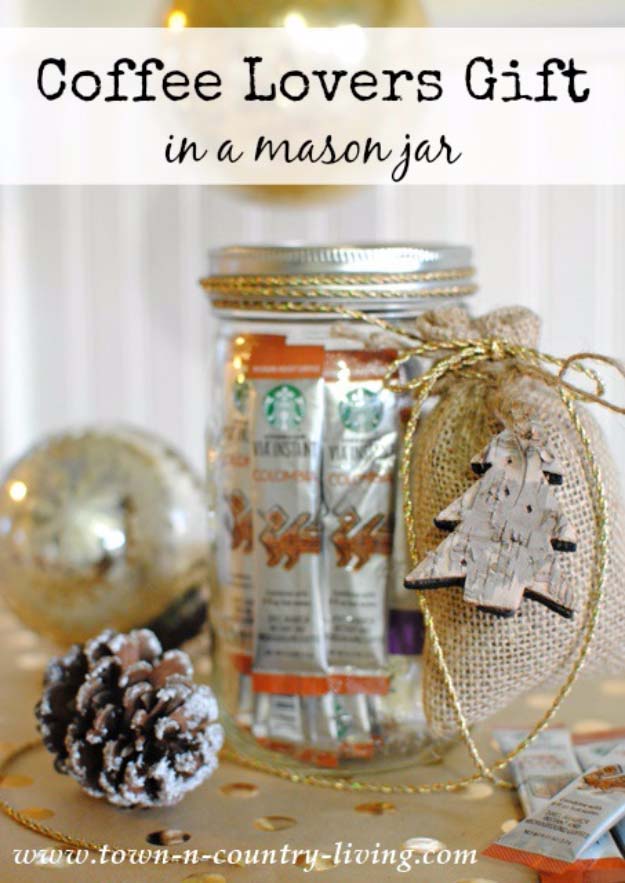 This housewarming gift is the perfect thing to give a friend that is moving.  Too bad a jar can't help you move that heavy mattress. Fill with items like: cleaning supplies, sponges, extra hardware, and more! Honey and Lime is full of ideas for items to fill your jar with .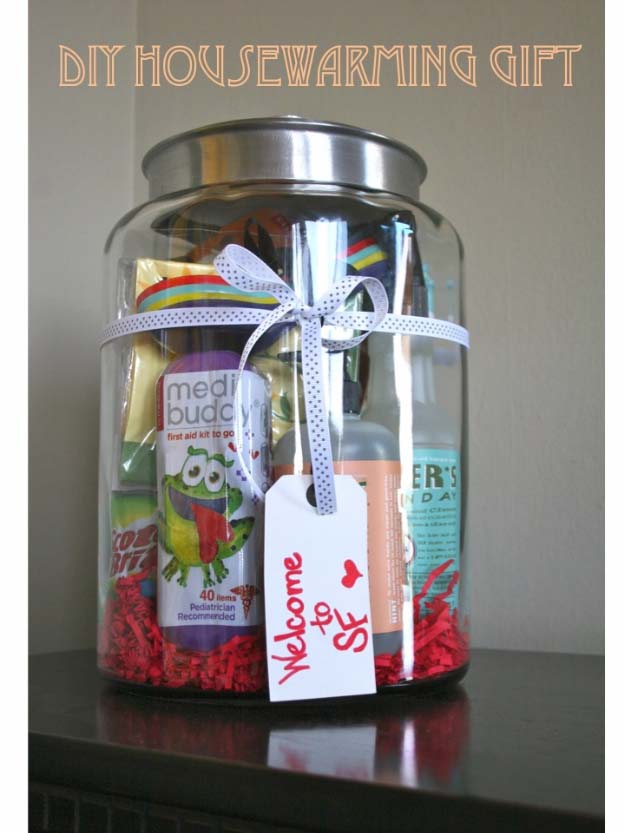 This teacher gift may just be better than an apple, unless that apple has caramel, of course! Fill with chocolates, whiteboard markers, bandaids, and Advil (because we all know how tough being a teacher can be)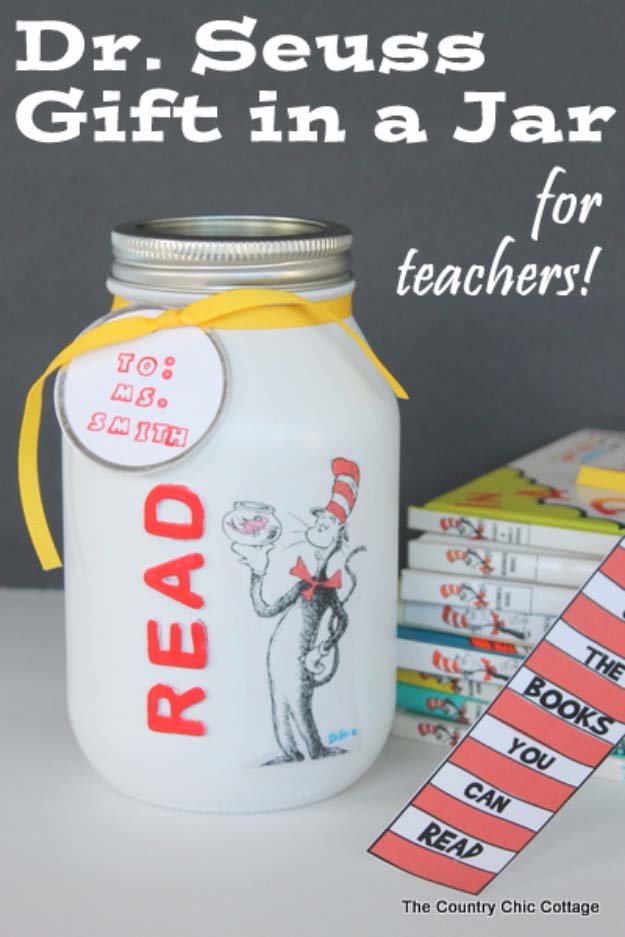 These homemade bath bombs from Club Chica Circle are definitely the bomb! Check out their website for the recipe, and these adorable printables!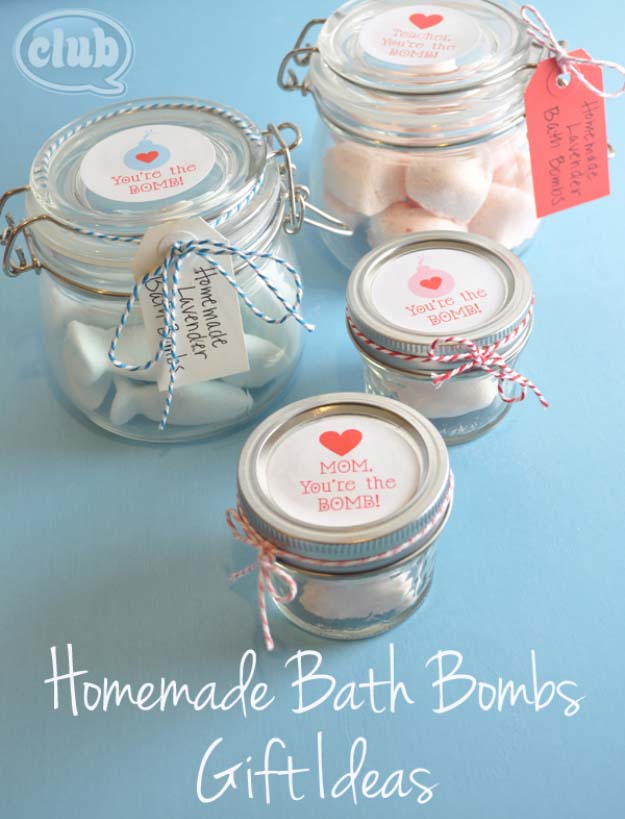 Fill a mason jar with pens, pencils, or markers. This gift is perfect for the next Picasso, or the doodler. Any aspiring artist will love this! Find the gift tag prinatble at The Gunny Sack.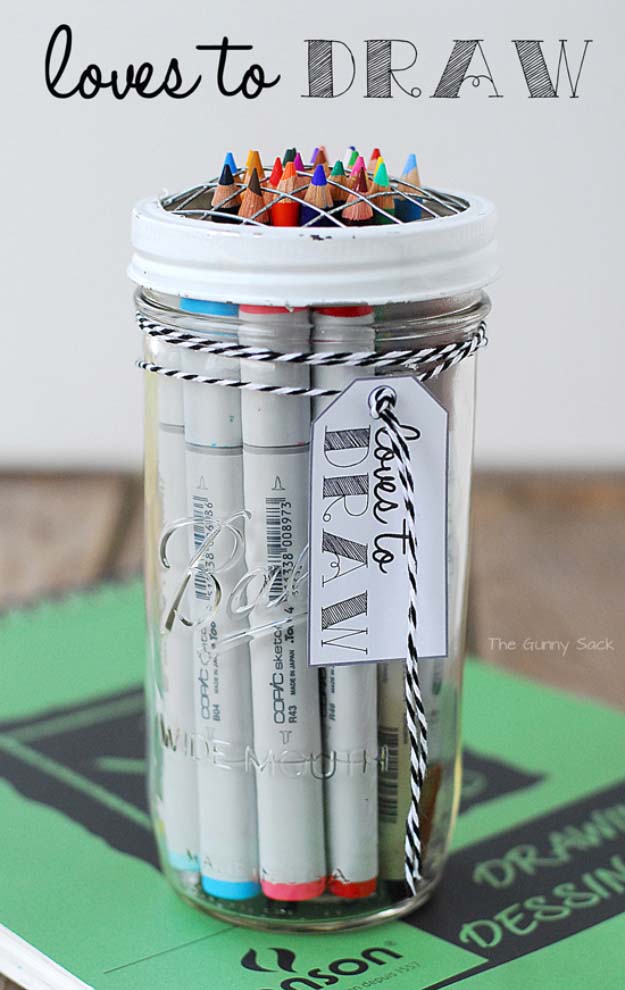 This mini-bar in a jar is the perfect gift for a groom and his groomsmen. Fill with mini bottles of their favorite alcohols, and add a Sprite or a Coke for a chaser.  Just don't gift this BEFORE the wedding ceremony (unless of course, they need something to help with nerves..)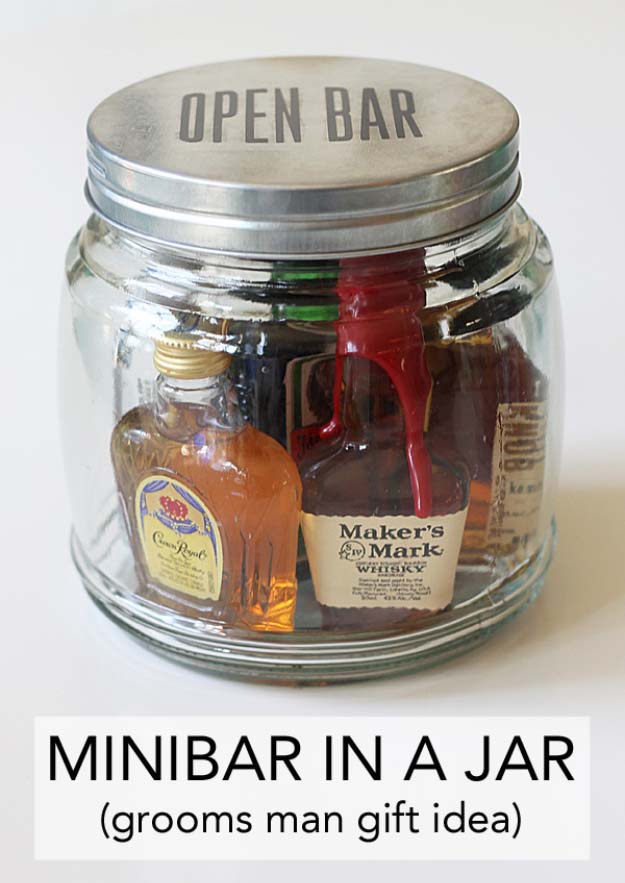 Have you ever tried M&M's in your popcorn? Do it, do it now! And when you fall in love with the chocolately, crunchy goodness, give the Godly mixture as a gift. Include a favorite movie, and a bag of sour candy!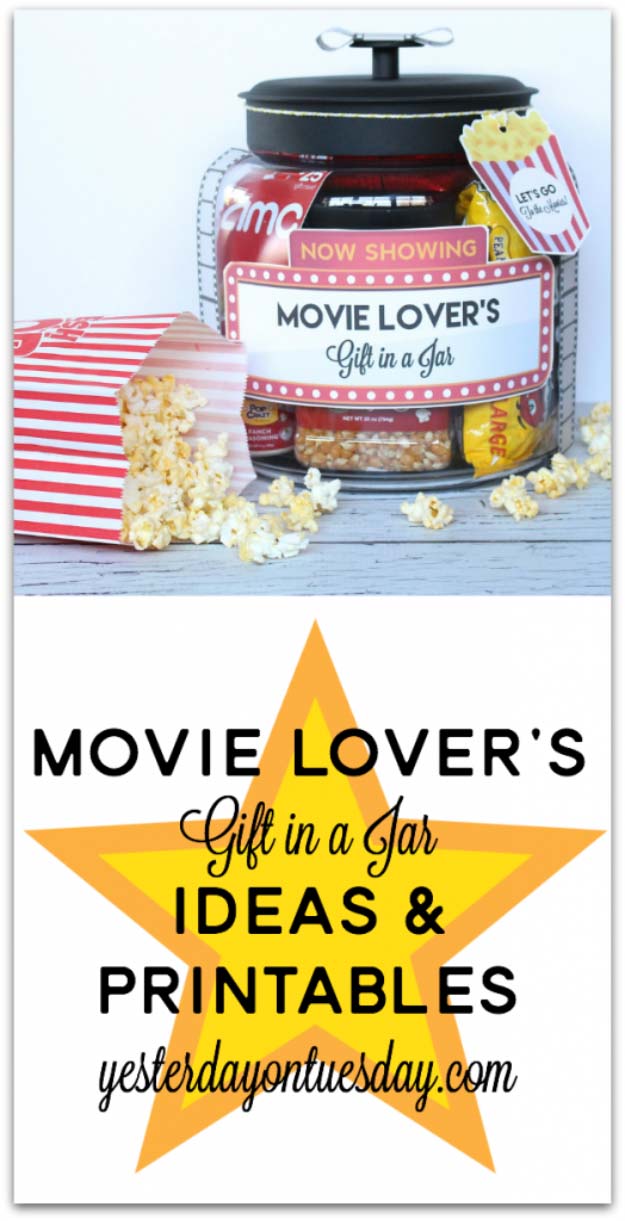 Check out this Pork Rub seasoning recipe from Cincy Shopper, click the link for the full tutorial, and the printables for the mason jar labels! This is perfect for the grill master father!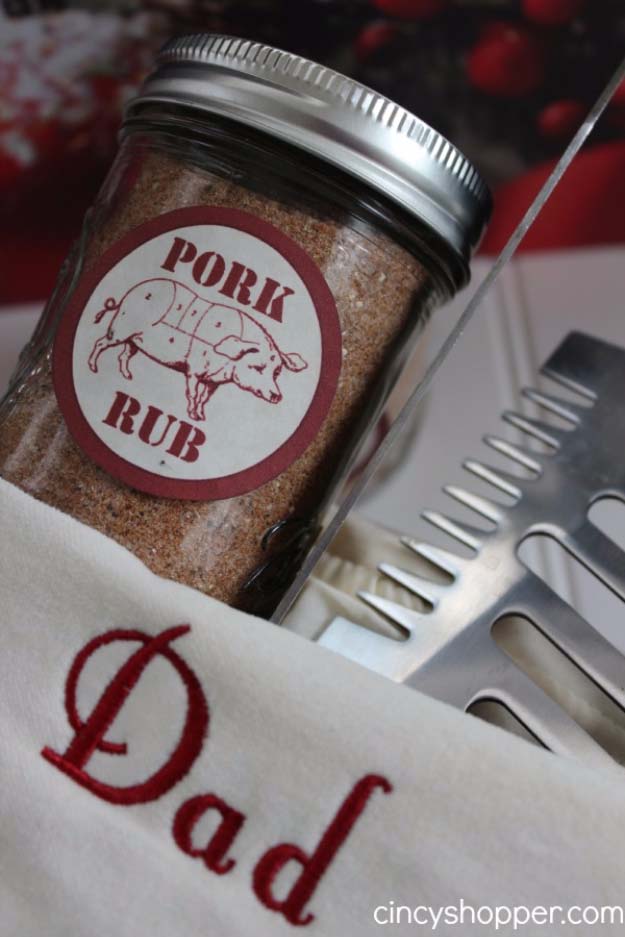 504 and Main deserves all of the credit for this seriously genius DIY gift idea. Teenage boys can be so difficult to shop for, but this mason jar fits anything they could ever want inside.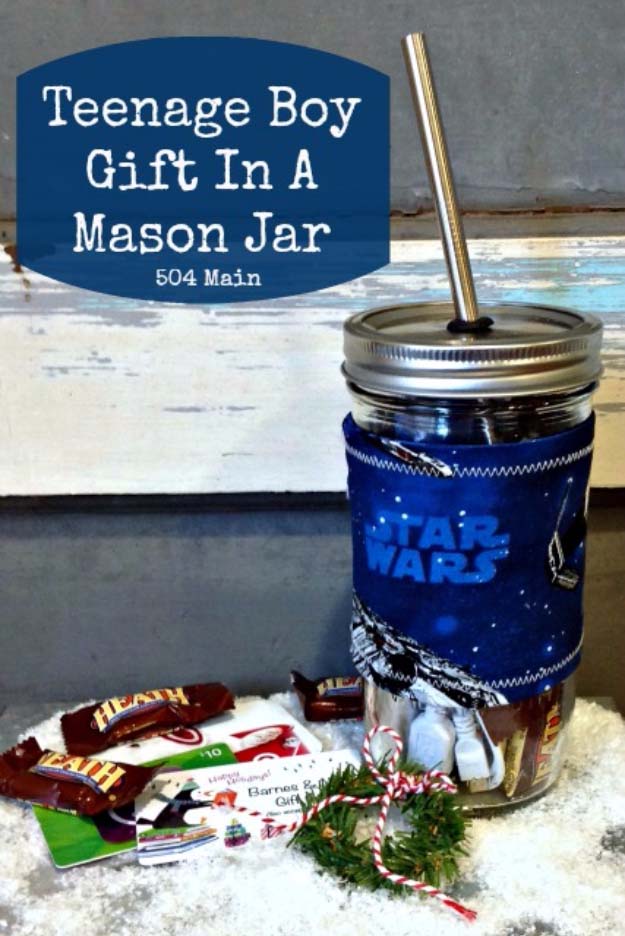 This Beginner Sewing Kit  mason jar gift idea is just the item for craft lovers! The lid pillow is such a unique touch to this gift, and it doubles as a pin cushion. Perfect!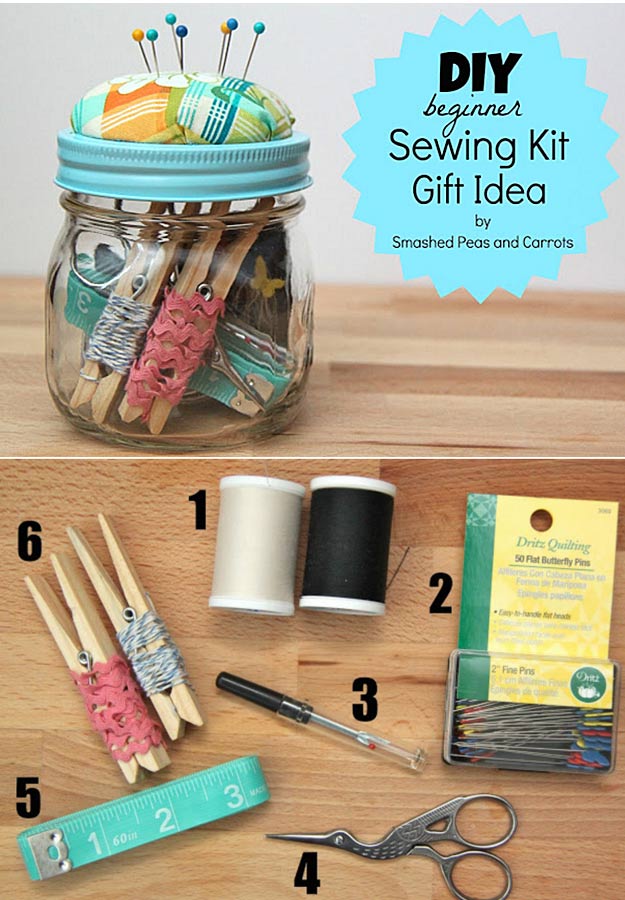 If you are getting married, and are stumped on what to give as a reception favor, check out this adorable idea! Fill small mason jars with different varieties of mints. Add a clever saying to the lid like "We are mint to be!" Everyone appreciates a good pun!

Moms have it rough sometimes! Which is exactly why this Mommy Survival Kit from Classy Clutter is the best gift ever. Fill your jar with advil, drink flavor packets, Kleenex, Wet Wipes, and small treats. Your friend will love tearing into this when she's had a rough day.
You'll need a decently sized supply of mason jars to tackle your DIY projects! Here's where to get them for cheap!