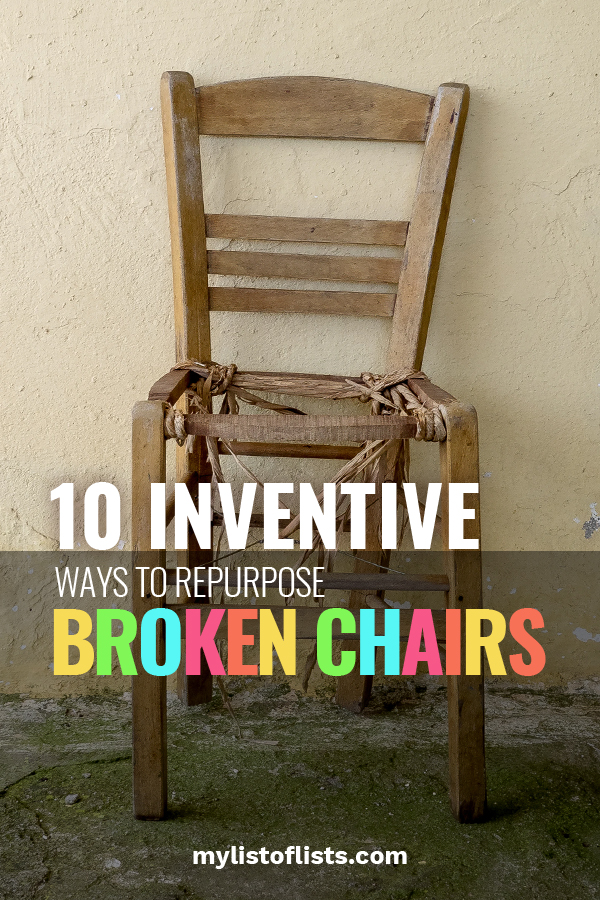 Woah, woah, woah! Don't even think about tossing out that chair you didn't think you had a use for; I've got ten cool uses for you! Head to your local thrift store, dive into your attic storage, or see if Grandma has a few, these are 10 things you should be doing with your broken chairs? Tell me your favorite below!
A precious idea for a wedding or a birthday party! An old foldable chair is given new use with a coat of chalkboard paint and a welcoming message.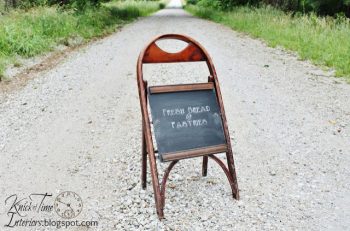 Looking for a pretty porch side planter? Remove the seat of a chair and replace it with a container of your favorite flowers. Simply Country Life has the rustic tutorial!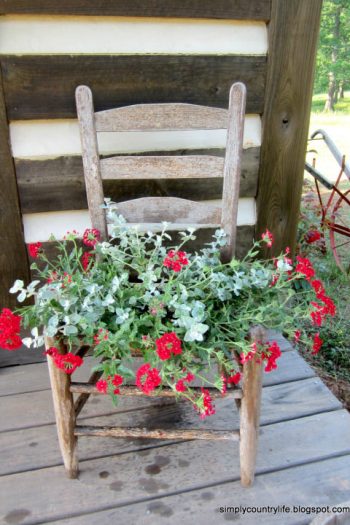 It took me a moment to realize which portion of the chair was being repurposed here, but I can't think of a better way to reuse a set of chair legs! Hang mason jars from the legs for a great holiday display.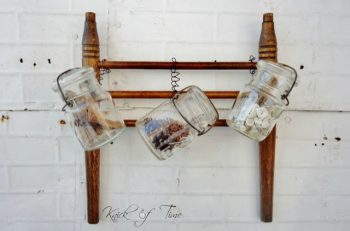 If your garden shed is in desperate need of a little organization, use a chair back to help make that happen! Knick of Time has an easy tutorial that will organize all of your garden tools. Seed packets included!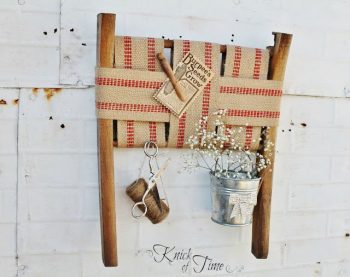 If you don't have room for a nightstand, but don't want to give up that bedside storage space, attach your nightstand to your wall! Knick of Time has one more chair back DIY, and I couldn't resist sharing it with you!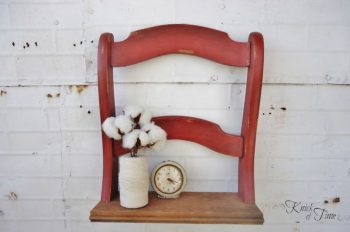 Keep your craft or sewing supplies completely organized with a repurposed chair seat. You could store whatever you saw fit in this nifty little seat! Better Homes and Gardens has the full project.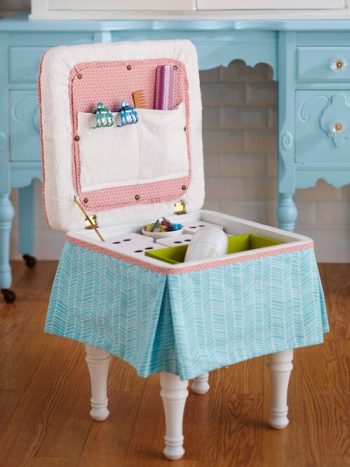 Tired of tripping on your dog bowls? I swear I always end up kicking them across the kitchen when I'm trying my hardest to be quiet. Keep bowls in their place with a few old chairs! The DIY Village has more.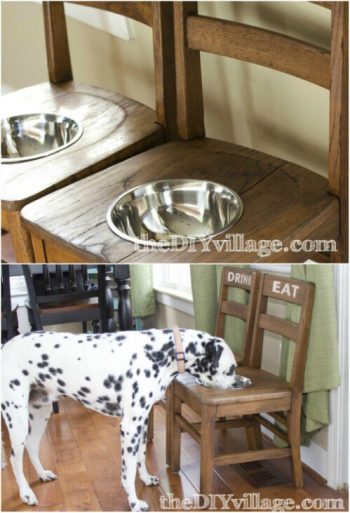 Create an outdoor escape with a tree swing from an old chair. All you have to do is remove the legs, which can be done easily with a handsaw. More here!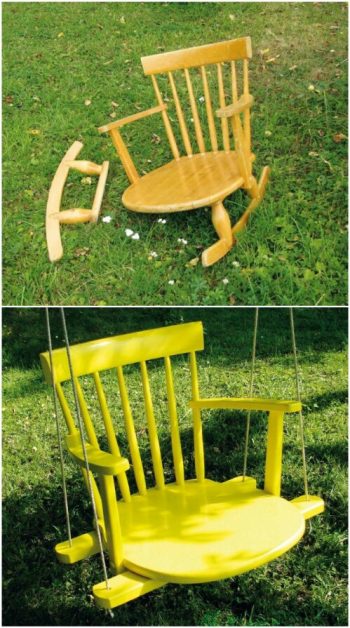 Who doesn't love a classic antique? Display your favorite family heirloom with this vintage inspired display. Marie James deserves credit for this project!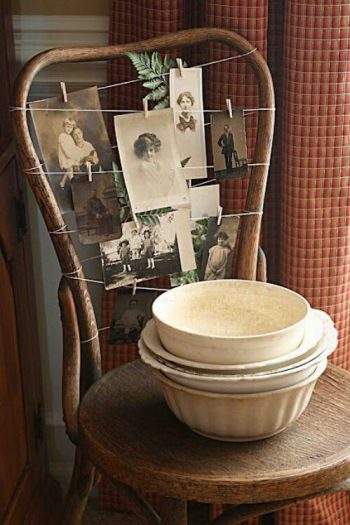 There's always room for an extra coat rack or two, especially in my home! Simply remove the back of the chair, apply a coat of paint (if desired…) and attach the needed number of hooks. Such a welcoming hallway hanging!