OK ladies, it's time to get your makeup under control. Start with checking out these fabulously clever makeup organization ideas:

1. Makeup Magnet board
Glue small magnets to the backs of your makeup cases and stick them to a cute magnet board. Brushes and lotion/creams go in baskets below. This will keep your drawers cleaner, and adds a cute touch to the wall in your bathroom! You can even include some cute beauty or motivational sayings on the magnet board for a personal touch! I found this how-to at Curbly.com!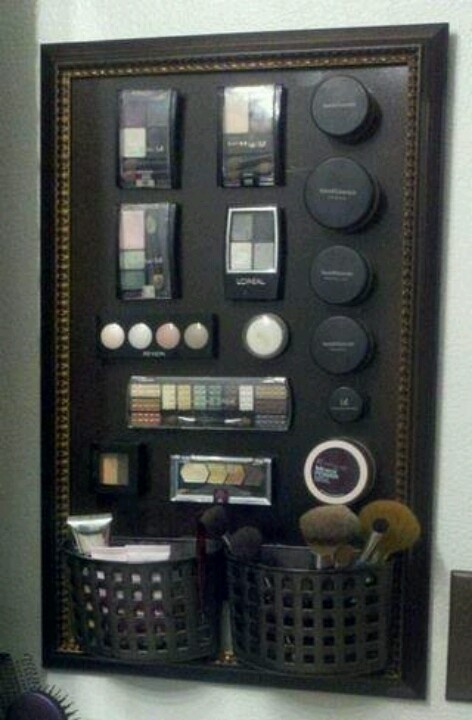 2. Over-The-Door Multi-Pocket Organizer
This is great, it allows you to see everything. Especially good for those ladies out there who have a big makeup collection. I also love this idea because it would help me switch up my makeup routine instead of sticking to the same combination every day. When you can actually SEE all the makeup you have the possibilities are endless! Buzzfeed gave us this great organization tip!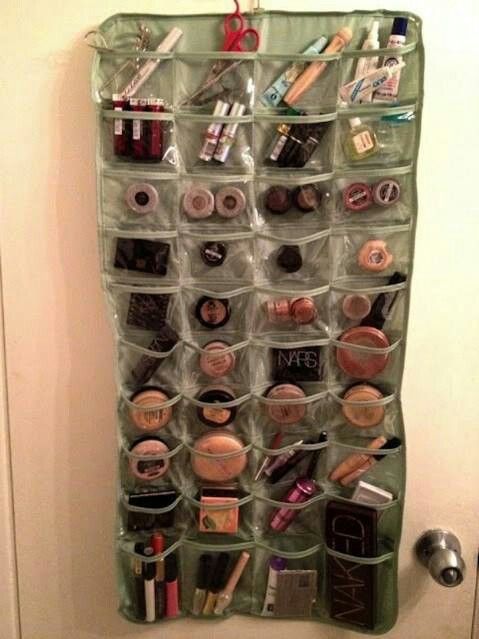 3. On-The-Go Makeup Organizer
This adorable makeup organizer is perfect for on-the-go storage of your makeup products and tools. Find out how to make your own here!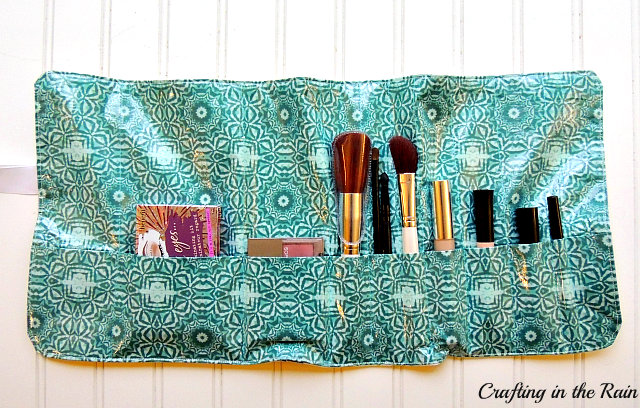 4. Use Your Old Mail Organizer
Use a mail organizer for makeup instead. The tiered levels help you organize and see all your products at once. You can personalize yours so that it is a perfect touch to your bathroom counter! Erin had the right idea when coming up with this re-purpose makeup organizer.
5. Makeup Organizer Dishes
How cute is this? A two-in-one makeup/jewelry organizer made from adorable dishes. Love it. Use some old dishes that you already have at home, or hit the second-hand store and see what cute antique dishes you can find there! This organizer would look cute in your bathroom on the counter, or in your room on your dresser! Find the how-to here!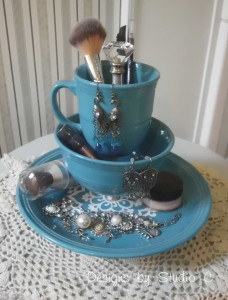 6. Two-Tier Vintage Organizer 
Another way to use old dishes to get this perfect vintage organizers! Made with two vintage plates and (who would have thought) a tin can! You could create this same look with two plates or one plate and a bowl and a candlestick or cup in between. Here is the how-to directions to make your own two-tier organizer!
I hope you feel inspired to get your makeup organized! I know I definitely do, now the trouble is choosing which idea I like best!