I love doing DIY projects, especially this time of year when there are so many cute Easter crafts to try. I love all the colors and how creative people are! Here are a few of my favorites that I've found as I've looked for new projects to attempt this spring.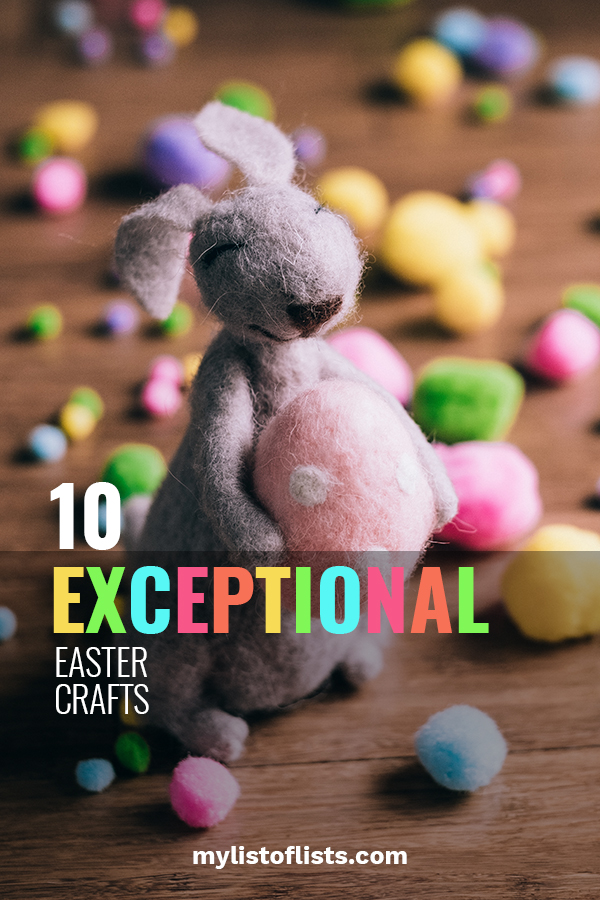 1. Colorful Place Holders. I don't usually use place holders, but these Easter place holders were too cute not to share and possibly attempt. I love the bright colors! All you need is paint, spoons, floral foam, card stock, flower pots, ribbon, and tissue paper. For detailed instructions check out Crafts by Amanda.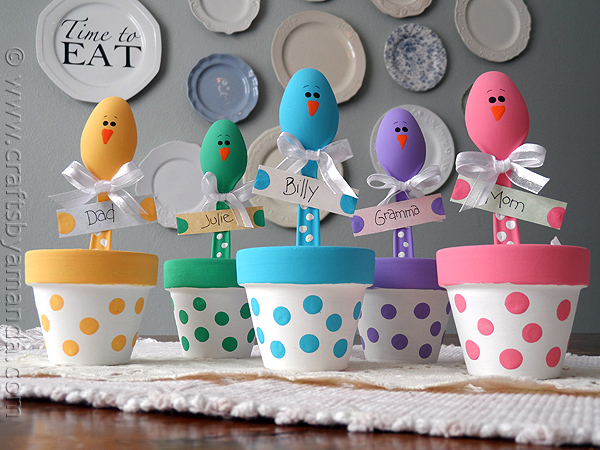 2. Fabric Scrap Easter Bunny Wreath. I love wreaths and there are so many cute Easter ones out there. This one that I found at Giggleberry Creations consists of hangers, wire, and fabric strips. I'm guessing the hardest part is just bending the hangers into shape. Otherwise, it looks pretty easy.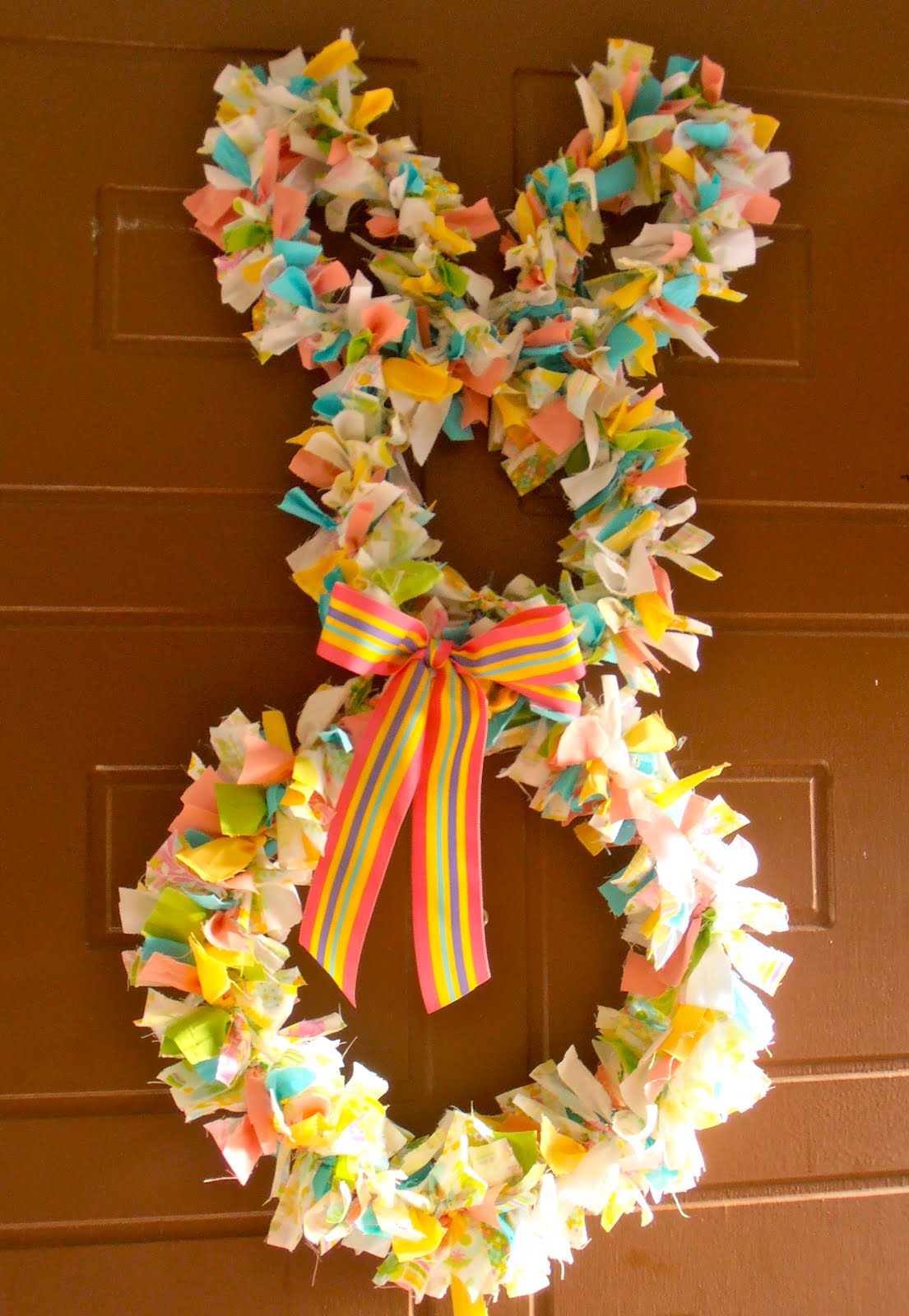 3. Paint Chip Easter Garland. When I saw this garland it made me want to start collecting paint chips. (Like I said, I love color). I especially liked this garland because it's festive, but not over the top. To make your own you can find the egg template at Modern Parents Messy Kids.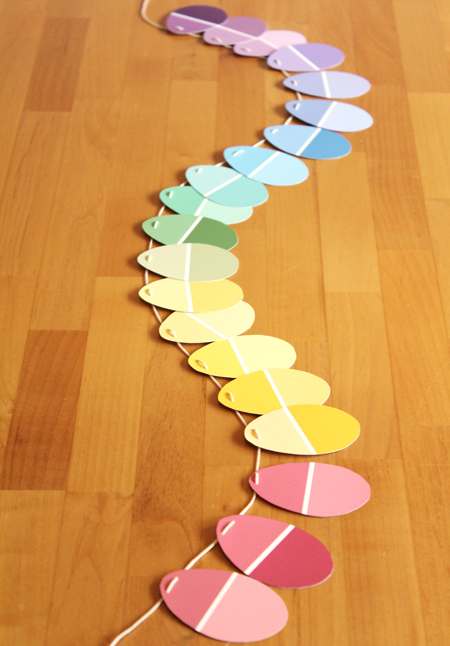 4. Mason Jar Easter Chick. I love this project because, not only is it simple and cute, it also gives me something to do with the yellow Starbursts (which are my least favorite). And to make it you only need fairly common household and craft supplies like a mason jar, orange paper, a yellow cupcake wrapper, a black permanent marker, and some glue. For complete instructions check out Shaken Together.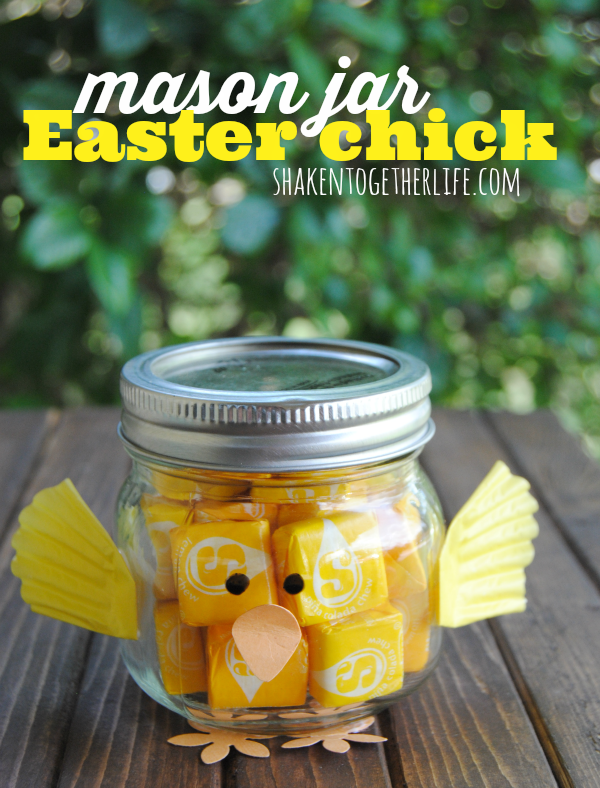 5. Easter Egg Wreath. When I first saw this wreath I thought it had to be complicated. I mean, it's super cute and it must take a lot of effort to get plastic eggs to form a wreath, right? Wrong! When I looked it up on The Photographer's Wife I learned that all you need is a Styrofoam ring, some plastic Easter eggs, some ribbon, and lots of hot glue. I'm looking forward to trying this and adding it to my door this Easter.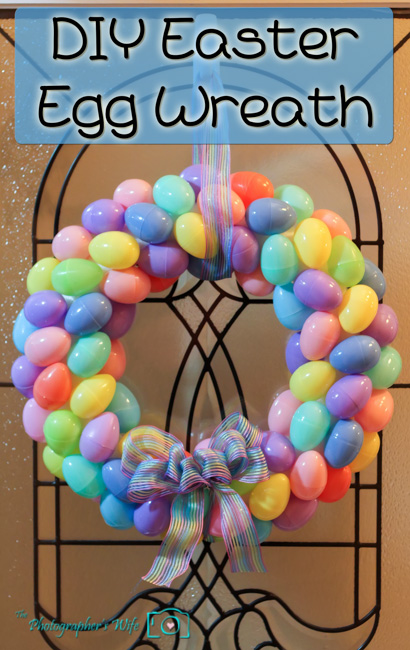 6. Bunny Banner. I found this banner and its template on Simply Sprout and thought it was a fun, simple Easter project that I could possibly involve the kids in. All it takes is scrapbook paper, string, glue, and cotton balls. I was thinking I could even have the kids color some of the bunnies for a more personalized banner.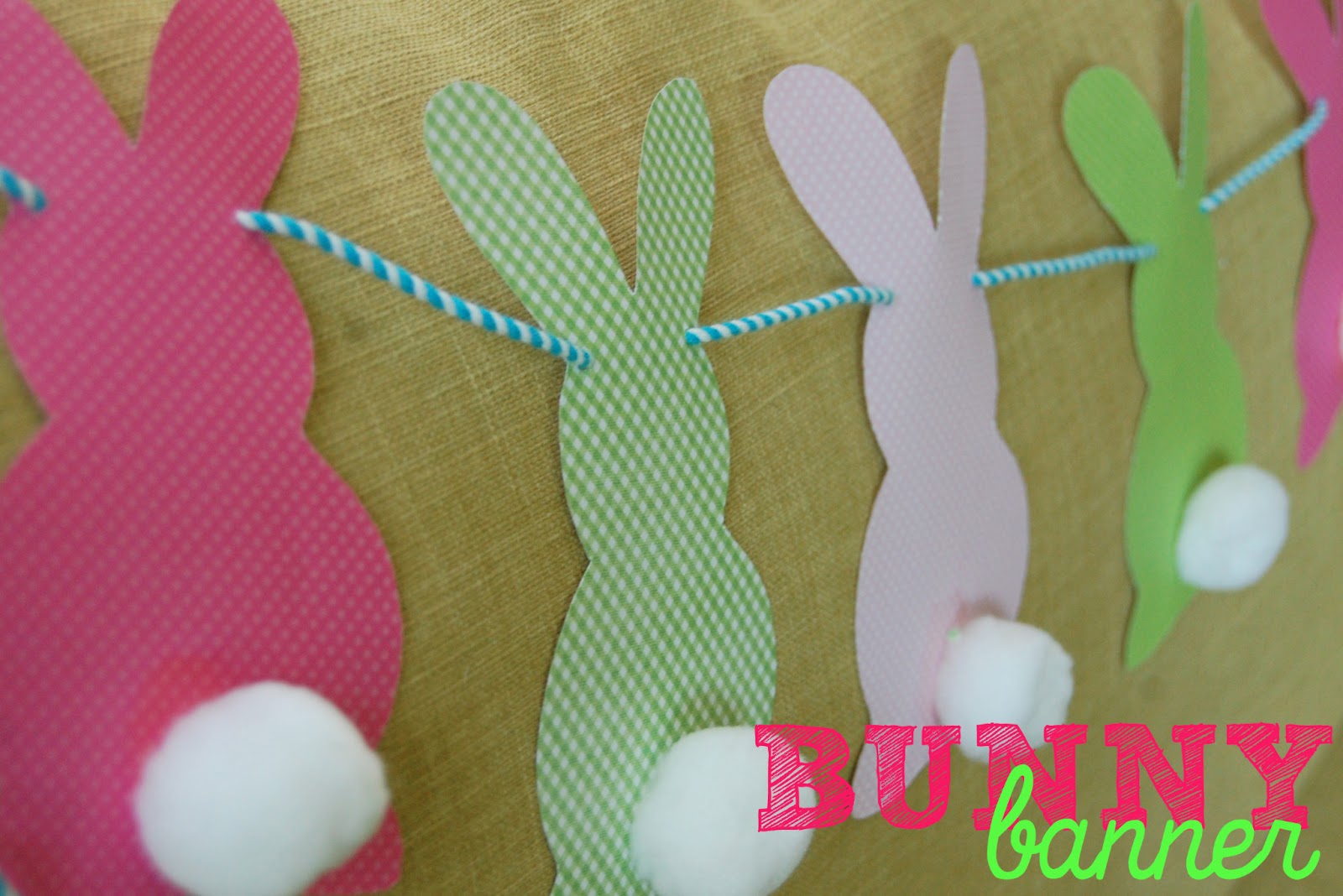 7. Melted Crayon Decorated Easter Eggs. I've tried coloring on eggs with crayon before, but they have never turned out like this. The trick is to color on them while the eggs are still hot. It melts the wax which makes these cool, swirly designs. Check out Jenna Burger for further instructions on how to make these egg masterpieces.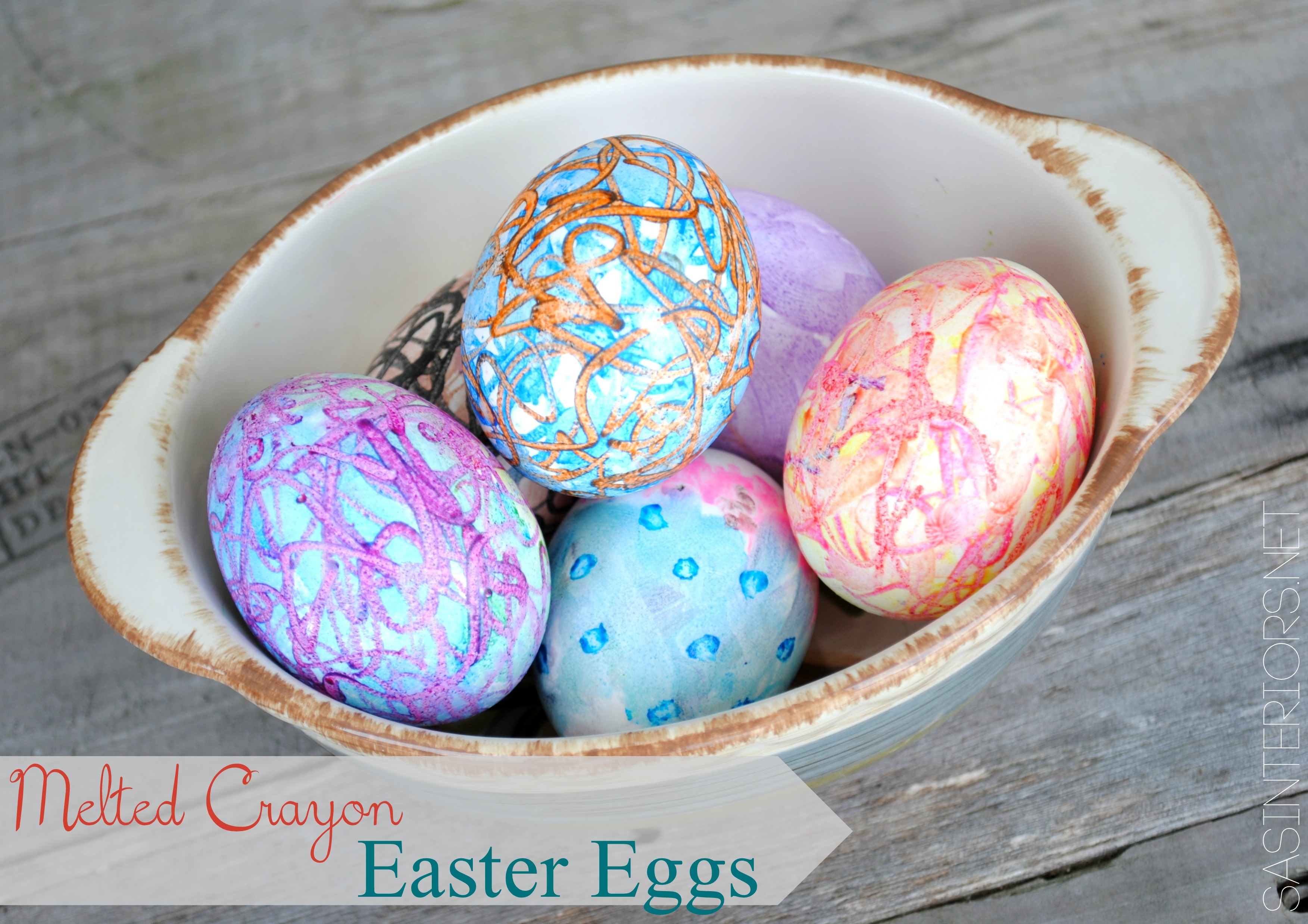 8. Paper Strip Easter Egg Art. I love the simplicity of this wall decoration and all it takes is a template you can find at Julep and strips of colorful paper. Can it get easier than that?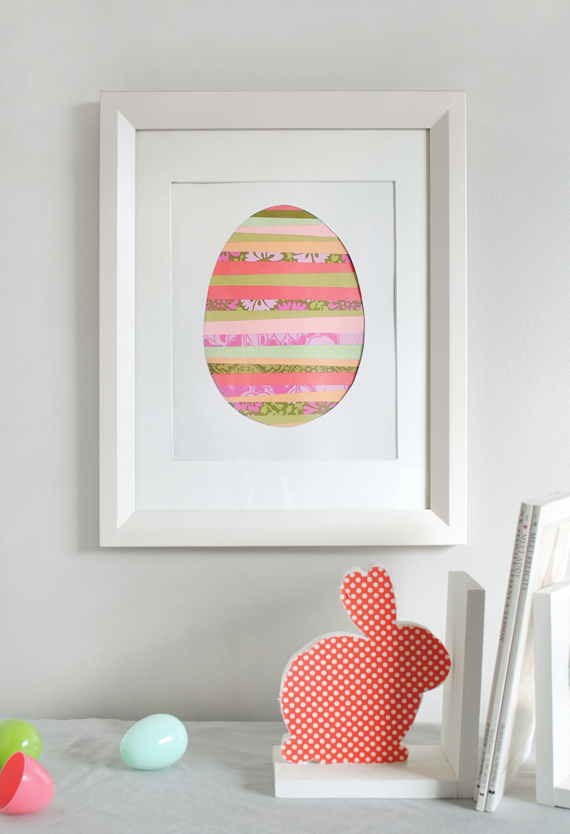 9. Fabric Bunny. I'm not a big seamstress, but after looking at the instructions for these cute bunnies I think I might attempt making my own basket full. They're made from scraps and don't take any fancy stitching. You can find the pattern at The Little Fabric Shop.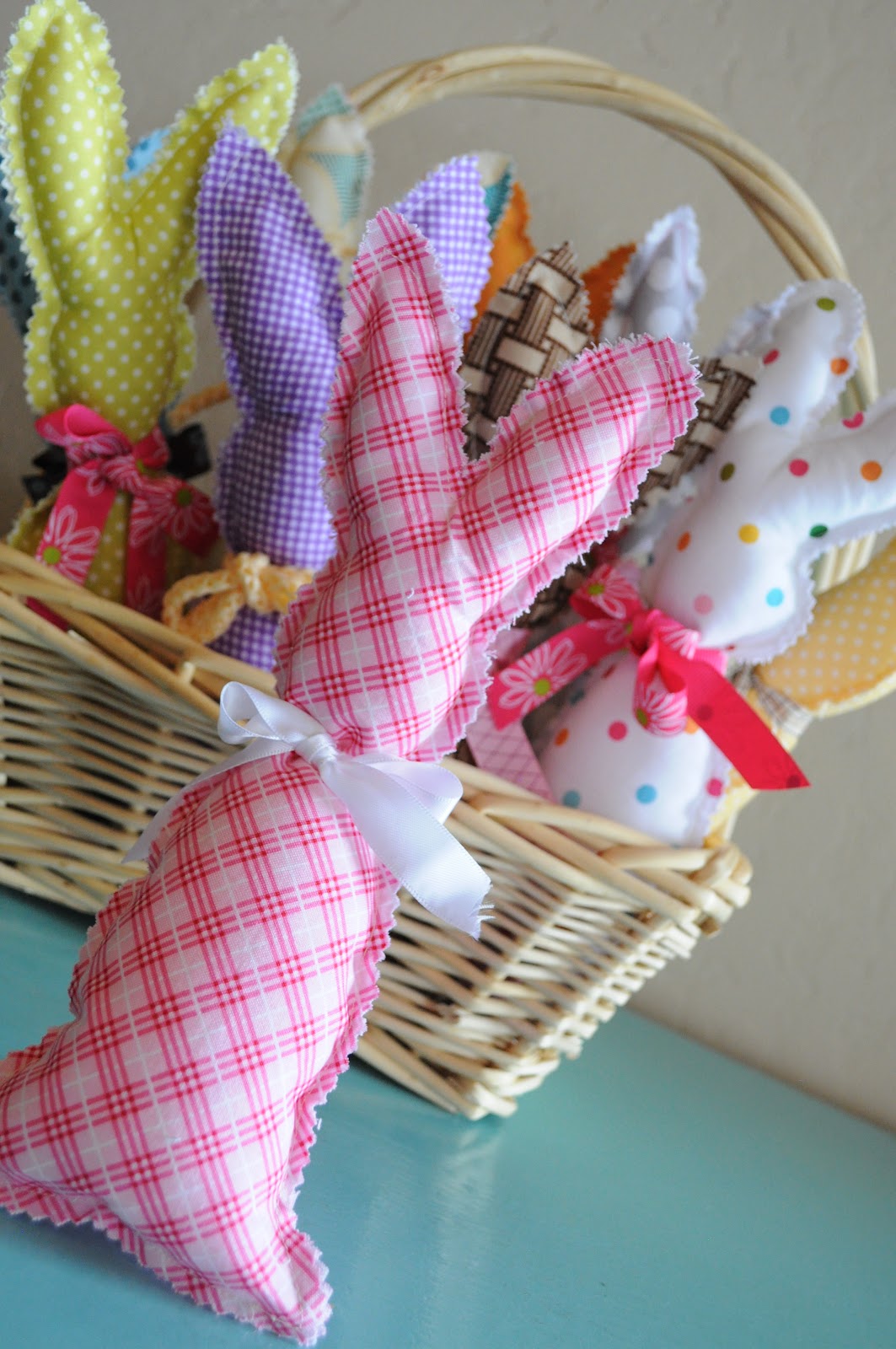 10. Burlap Bunny Table Runner. I really love the antique look of this table runner. I think it's festive with a little rustic twist. I haven't worked much with burlap, but after looking at the instructions on Uncommon Design I think this is one project I could handle. In addition to the burlap all it takes is acrylic paint, fabric medium, the design stencil (which you do have to make yourself, but doesn't seem too complicated), a sponge paint dabber, and either a sewing machine or adhesive seam sealer to finish off the ends.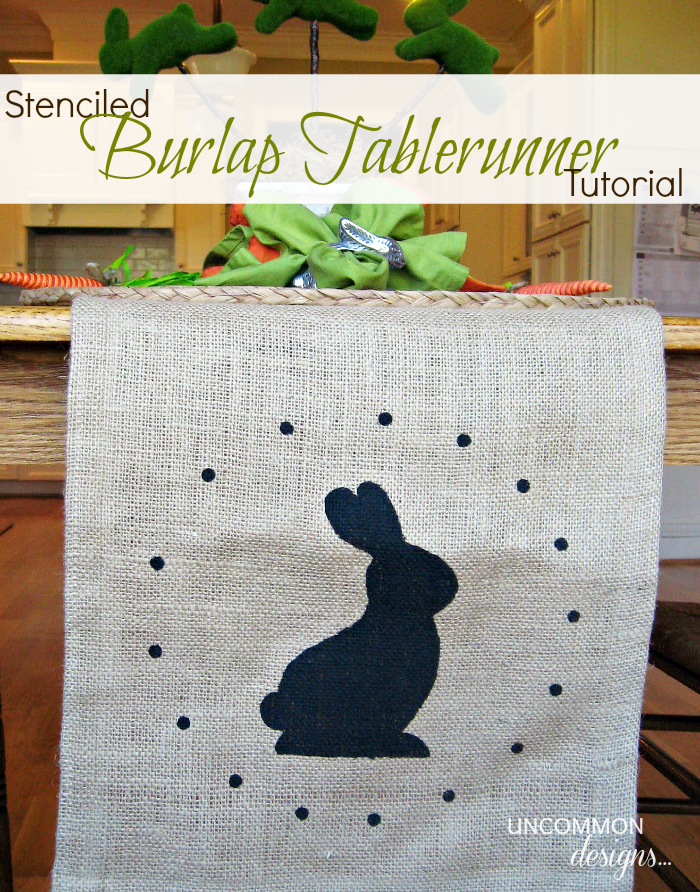 That finishes off my top ten of fun Easter DIY projects I want to try this spring. I'd love to hear if you attempt any of these projects and how they go.