HGTV's tutorial is genius because it uses large leaves for the concrete molds. You'll need to find some pretty big leaves to make this work, but it's totally worth it. The result will be so organic and original. Once you've picked a leaf that you like, lay it out on a hard surface that can get dirty. Once you've mixed the cement, you're ready for the fun part!
Be careful as you're pouring the cement. You'll want to wear gloves and clothes that you don't mind getting dirty. Slowly lay the cement on the leaf, following the shape of the leaf. You can make the cement as thick as you like, but remember that the thicker it is, the less you will see the leaf design.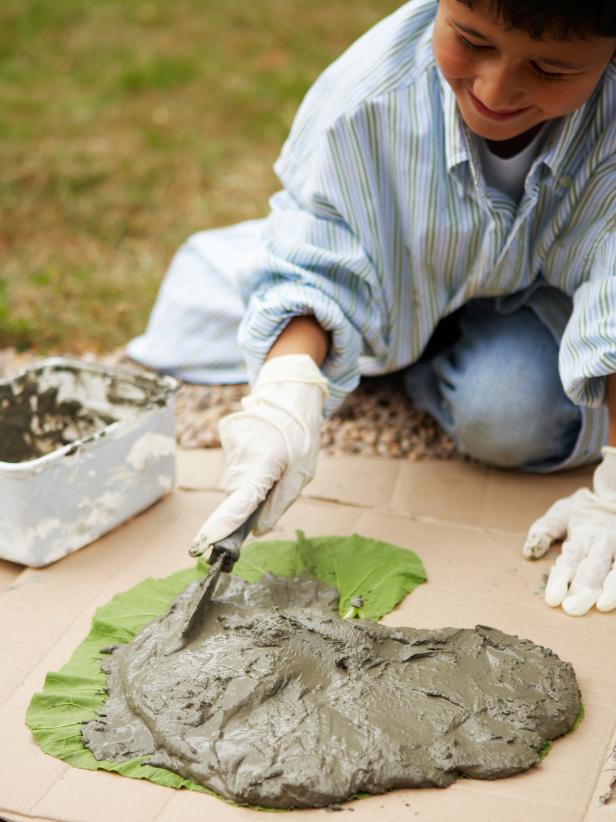 If your cement starts to go off the edge of the leaf, you can carefully guide it using a plaster knife. Once your leaf step is in the shape that you like, you'll have to wait a while to let it dry. While you're waiting, make several more! You can use the same kind of leaf or experiment with different ones to add variety.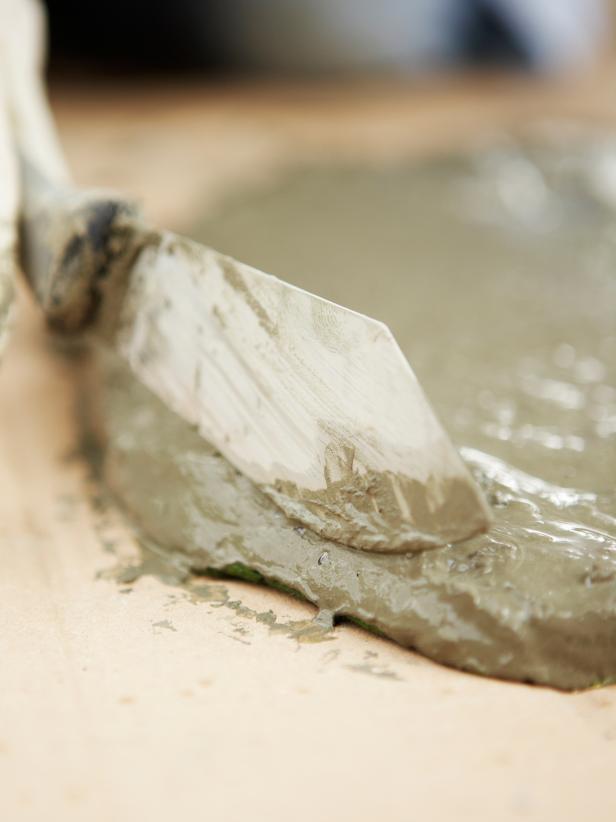 Once you've made several concrete steps, find a quiet place in your garden  and lay the steps out whatever way you want. Check out HGTV for the complete tutorial. It includes a lot of helpful tips & tricks. Good luck with your project! I hope it's as fun as it is adorable.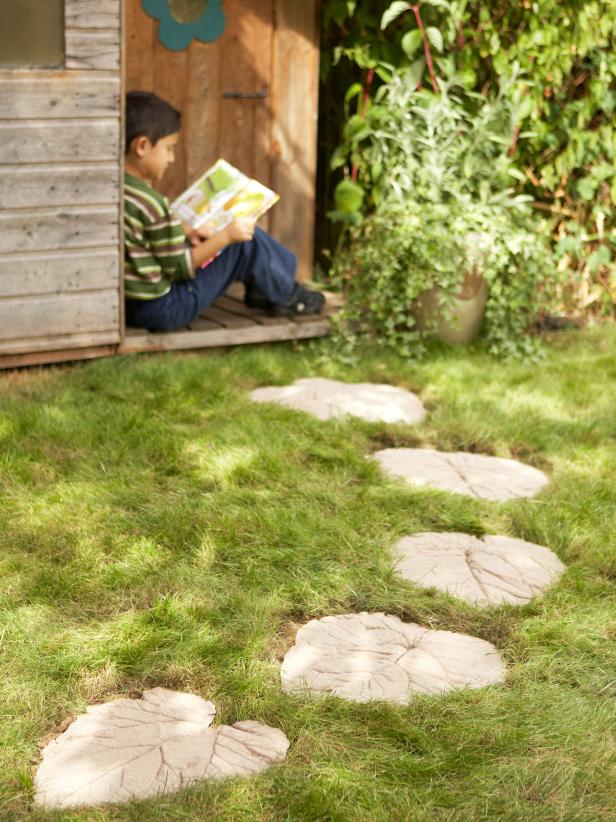 There are a few other amazing tutorials for making your own concrete steps if you are looking for something that is more of a stair.  Here are a few really good ideas.  You can find a really great tutorial for this first one here.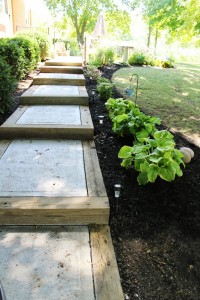 If you are looking to make steps for your sloped yard, be sure that you do it right.  Here is another tutorial for some really great cement steps.