I know it's still too cold for sitting on front porches (at least where I live, curse you Arizonians!), but I am basically obsessed with them and I can't wait to have one someday and sit out on it every evening. Doesn't that sound nice? Here are some great photos to get you inspired to build your dream porch!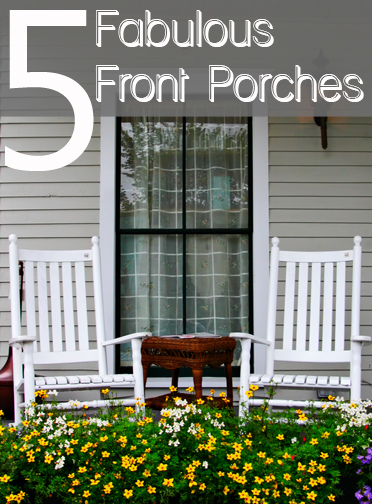 1. The Loooooooong Porch. Love this one. I love the banister, the white floor beams that are worn just the perfect amount, the row of rocking chairs, the lanterns and the bead board on the ceiling. Definitely a winner!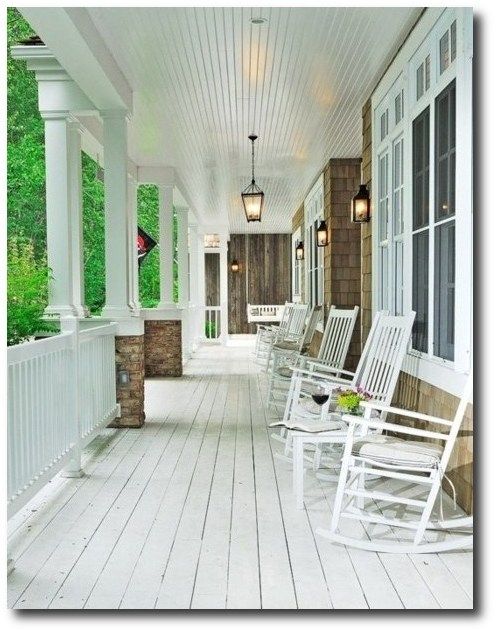 2. The Double Decker Porch. Elegance is the word. Sparing no expense and with Greek columns, this is definitely a wow-er. I've always wanted a balcony porch—"Romeo, Romeo, wherefore art thou Romeo?" Anybody else have that dream?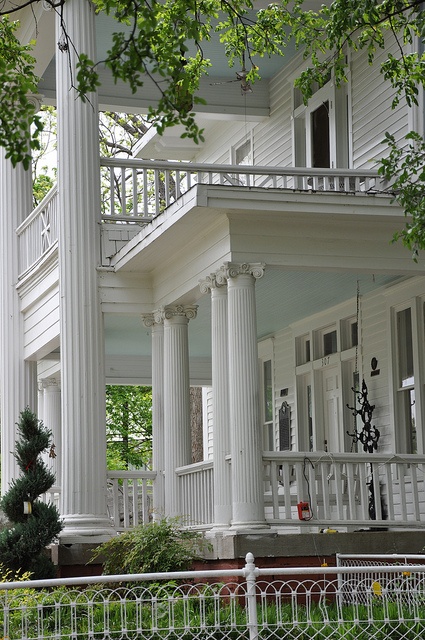 . The Farmhouse Porch. I love the blue accents on the banister and window sill. And let's talk about that porch swing—a wicker chair with the legs taken off and a home-made fabric scrap rope suspending it? So shabby chic! Love it!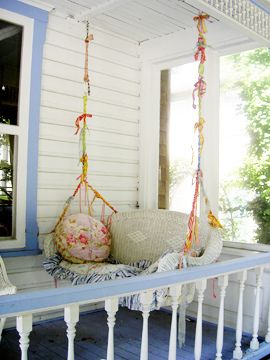 4. The Rustic Porch. Don't you just want to sit in one of those rocking chairs and see the view? I love the use of aged wood in this porch, the banister with crisscross logs, and the slanted roof for optimum shade. And did you notice the collection of antlers on the wall? So legit.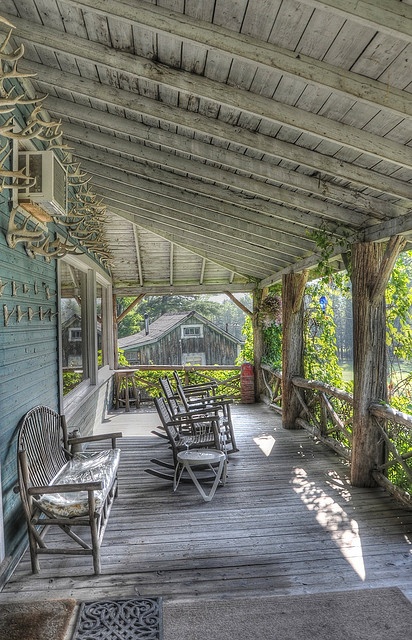 5. The Modern Porch. All the conveniences of being inside with all the beauty of being outside. I love the furniture, the wood floors and ceiling, and the fan is a nice feature too! I never would have thought to put curtains outside, but I like it. Found this on Pinterest but the site was hacked.  Anyone know the original source?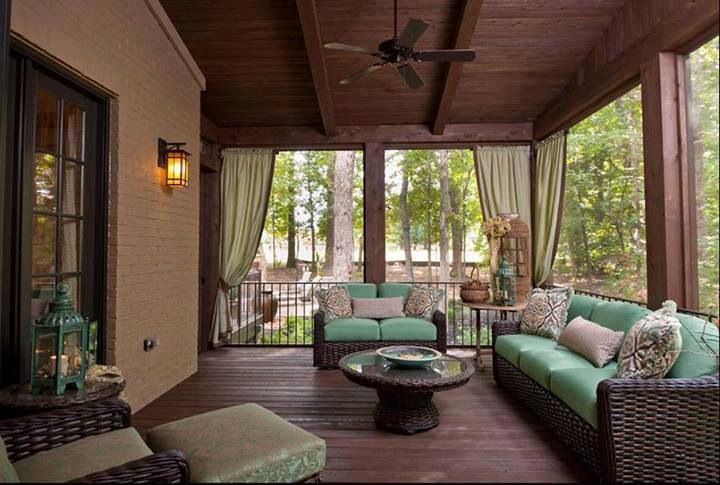 6. Chic Porch with Swing. You can't go wrong with a fabulous porch swing…I love how Driven by Decor hung this one with rope!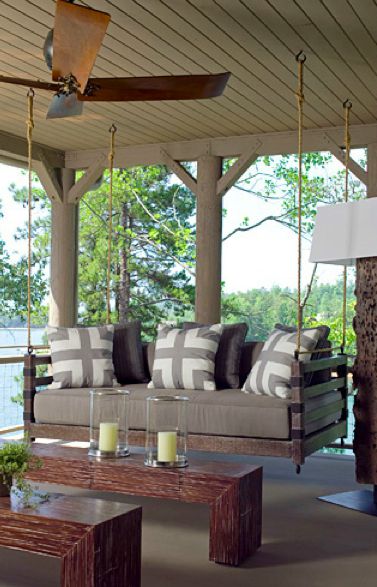 7. Screen Porch. Everything about this is inviting! There are so many ways you can create your own screen porch. This beautiful idea is from Better Homes and Garden.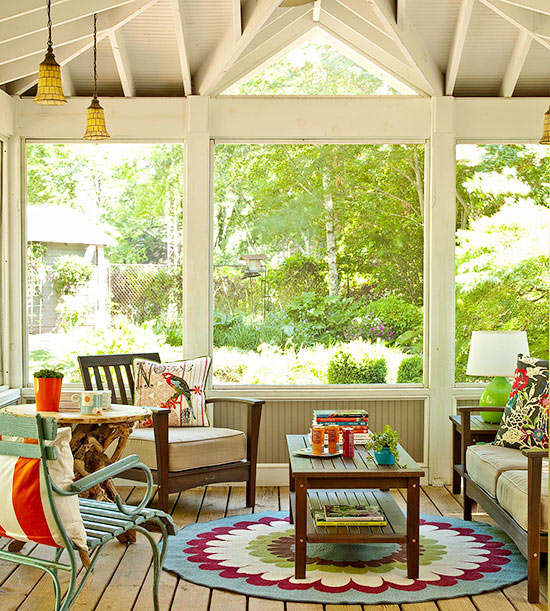 8. Queen Anne Porch Style. This is elegant porch is definitely my style. I love this beautiful design from Bob Vila.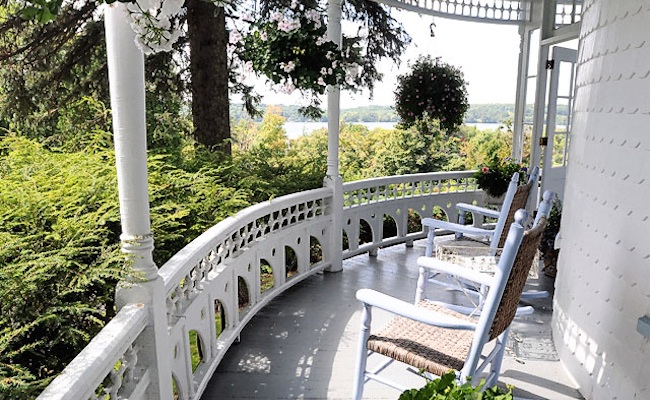 Feeling relaxed already? I sure am! Time to start drawing up the blueprints . . .