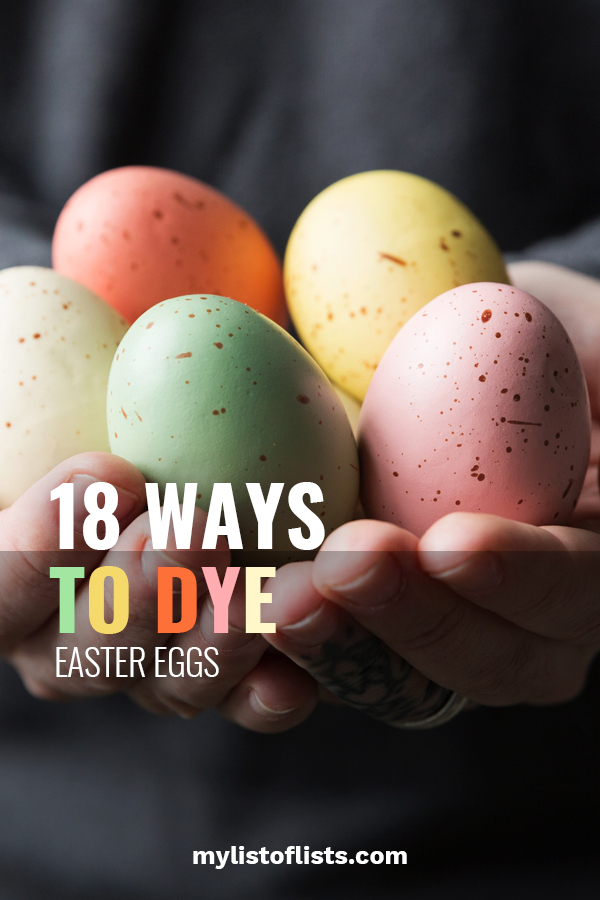 Paper Napkin Decoupage Easter Eggs
These decoupage Easter eggs are sure to please anyone. You don't want these sitting on your lap though!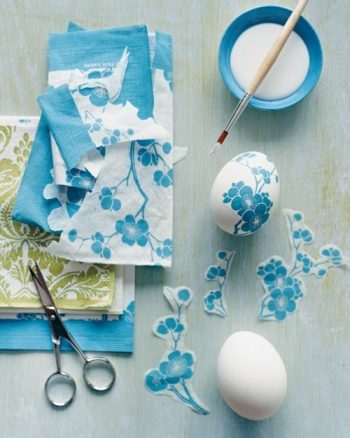 Like the latest hair craze, but for Easter eggs!
Go for a classic look this Easter with an idea similar to the decoupage napkin eggs. These look way too pretty to eat!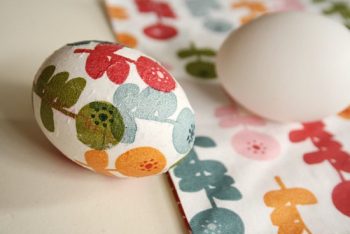 Use a stamp from your collection hidden in your craft room to make these bad boys. Just be light with the stamp. You wouldn't want to accidentally crack the eggs!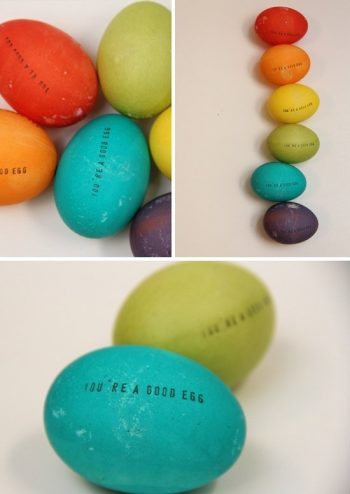 These dipped eggs look like they were carved from a real slab of wood. Didn't you know? A wood egg is the more evolved form of poultry…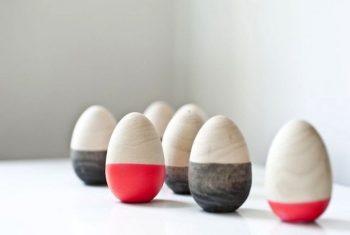 P.S. I think you're absolutely eggcelent.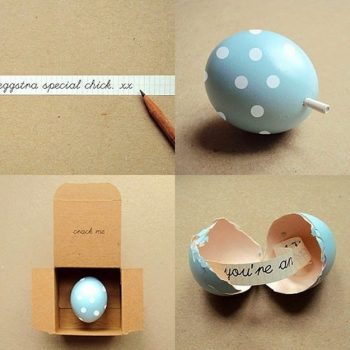 Granddad's tie gone egg. Perhaps he will match the Easter eggs come Easter Sunday!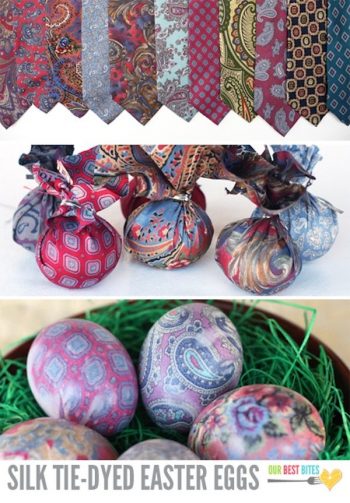 A quick coat of chalkboard paint makes these eggs the most fun to customize. Write funny words, phrases, or have fun drawing whatever comes to mind! Use these eggs for a game of Eggs Against Humanity (It's just like Cards Against Humanity, but with Easter eggs!)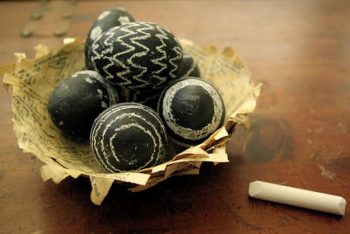 Who said you had to use paint? Doodling with a Sharpie is even easier than dyeing eggs!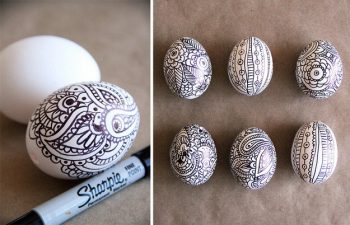 A bohemian take on egg dying, some crocheting skills are necessary!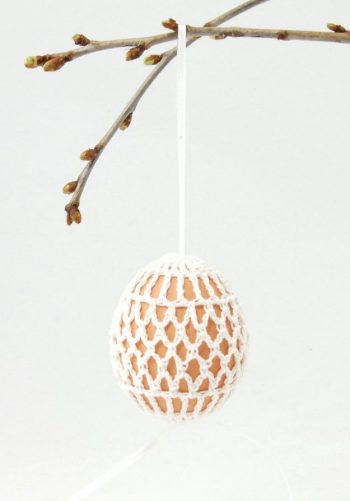 Simple and super duper easy. Use another stamp from your collection and a favorite color of paint to make these your own.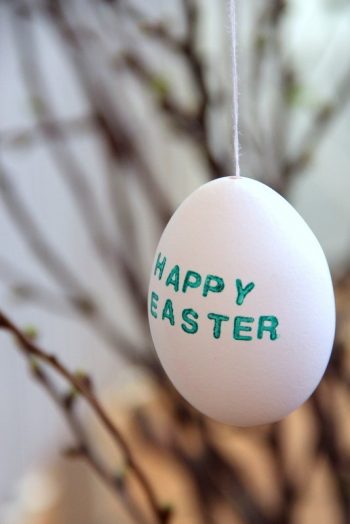 Color nerds love painting eggs too.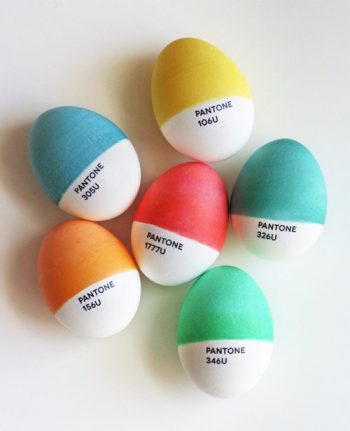 These will look adorable in any child's Easter themed photo shoot.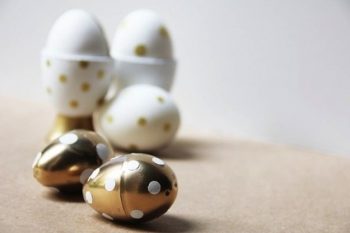 Keep em' warm while they're waiting to be found.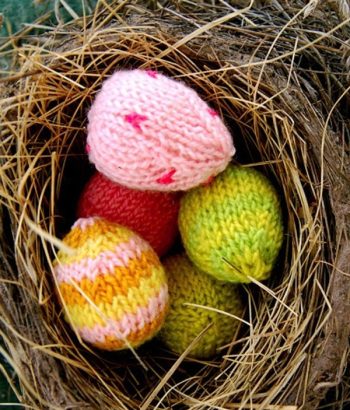 Eggs are going to be everywhere come Easter, why not have glitter everywhere as well?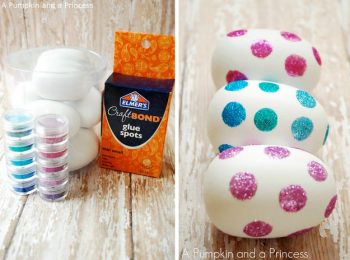 Use your favorite patterns of Washi Tape to create Easter eggs that look like "oreggami." Hehe.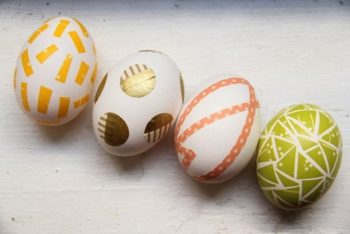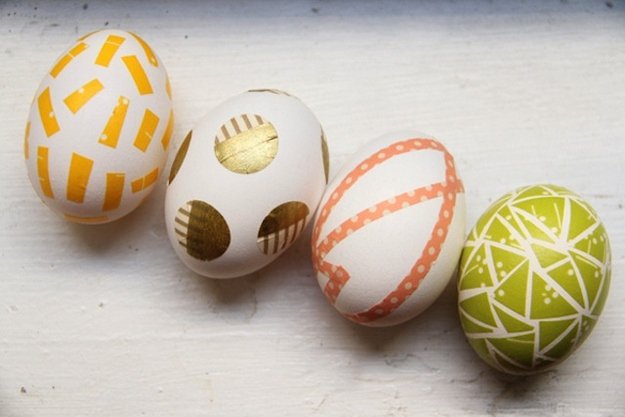 Artsy, bright and fun!
\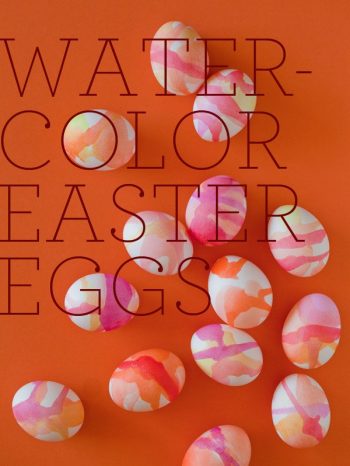 You can dye these eggs with old onion skins for an all-natural and chemical free Easter craft. These are warm and definitely nature-like.