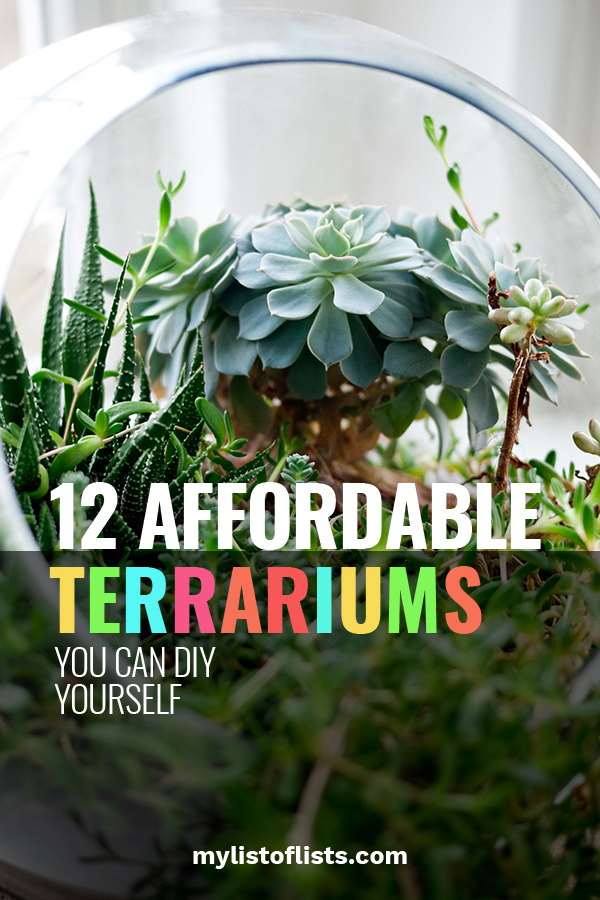 It's officially gotten gloomy here in my neck of the woods. I'm not sure if it's the sudden drop in temperature, or if the recent time change is just throwing me off!  It's not even winter yet, and the blues are already setting in! Brighten up your home this season with affordable terrariums that you can make yourself. Depending on the variety of plants you work with, some many not need much maintenance.
Looking for a terrific way to repurpose an old lightbulb? Use this tutorial from The Hipster Home to wiggle your favorite greenery into this tiny terrarium.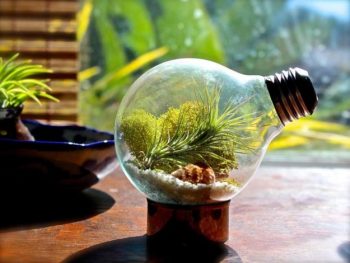 If you love to cook..you may have a collection of old spice jars that you're dying to put to use! Instead of just tossing them out, paint the lids, layer some gravel, and you have a garden made for a windowsill or office desk.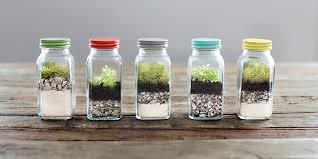 Hopefully one of your kiddos won't mind parting with one of their Lego mini figures…Something tells me that they would probably approve of this themed terrarium, anyway! Brit + Co has more.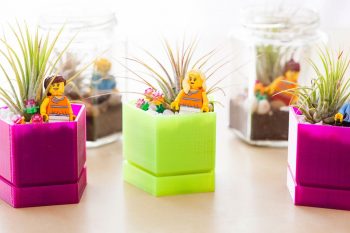 Tiny potted plants get a bright new home in a hanging glass vase. World Market has tons of great glass vases for pretty inexpensive. Finding Silver Pennies will show you how to put everything together!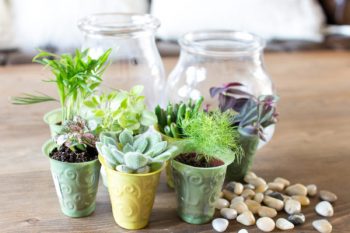 Filling a terrarium with mini plastic dinosaurs and plastic trees from the Dollar Store turns this into a scene straight from Jurrassic Park.
Because you might not have room to grow a tree in your terrarium…grow a fern in Brooklyn, instead! I'm a fan of this terrarium kit (and their plant humor) from Twig Terrariums.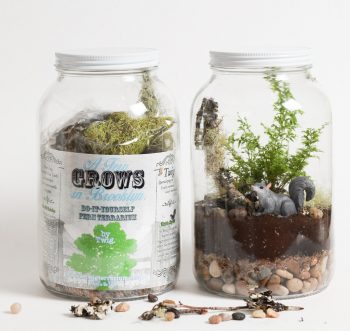 If you've a terrarium everywhere else, you may as well make one to wear around your neck! This project is a little more complex (it can be hard to find a glass container this tiny!) so you might need the tutorial from Ecouterre.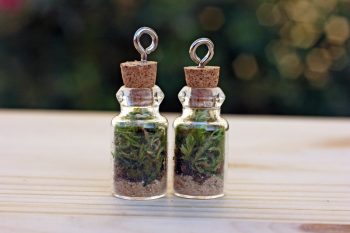 Brighten up your fridge with a little bit of green! If you decide to work with real plants..make sure you pick a growing material that is appropriate for the chosen variety of plants. Via Hative.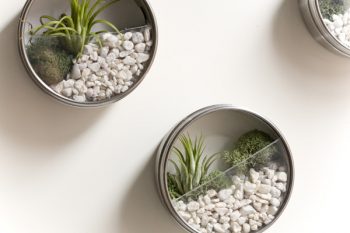 Flipped mason jars make perfect miniature greenhouses to keep your sensitive plants away from the cold.
Who needs coffee when you have a desktop garden that looks like this? If you're thinking about upgrading from your old coffee maker, hold onto the coffee pot, and repurpose it as a tiny planter. Check out the Spruce for more.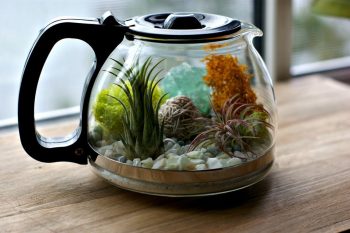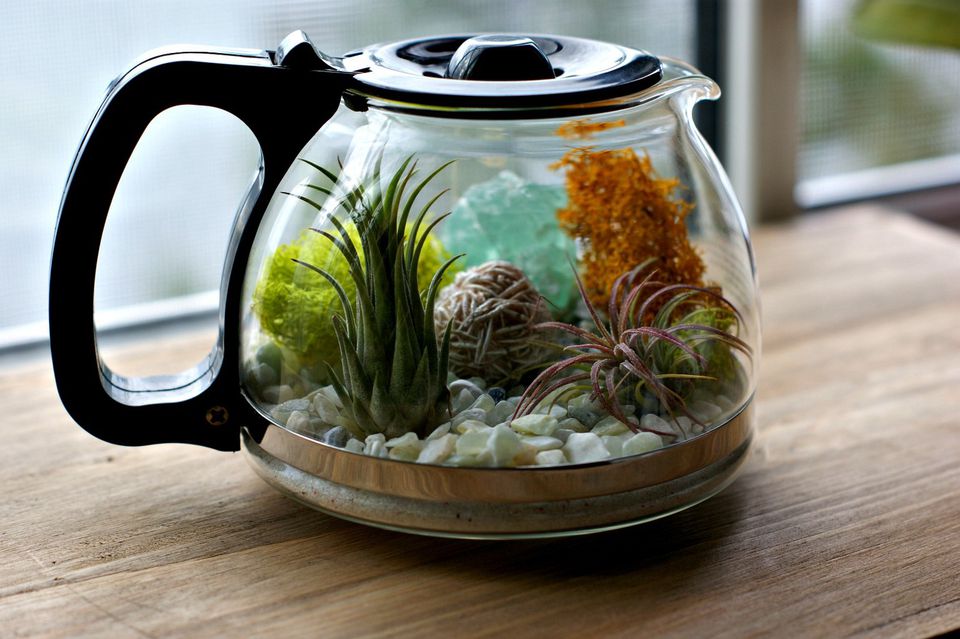 Give the gift of a terrarium kid this holiday season! If you've got a friend with an itchy green thumb, this small gardening project from Etsy, may help keep them busy until growing season really begins.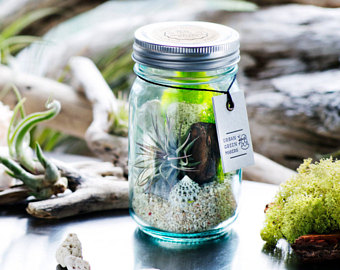 A modern take on a classic home decor piece..fill an orb (this one was from Michaels) with a layer of sand, an air plant, and even a tiny flamingo or two. Here, it's all about the tiny details!