I might hold the unpopular opinion here, but I absolutely love celebrating Valentine's Day with the ones that I love most. I always make it a point to do something special on February 14th with my cute kiddos, and this coming year is no exception. However, this year, instead of tons of sweet treats, I am planning an absolutely adorable Valentine's photoshoot. Whether you do one with your friends or with your spouse, these ideas will help you remember the love of the holidays all year long.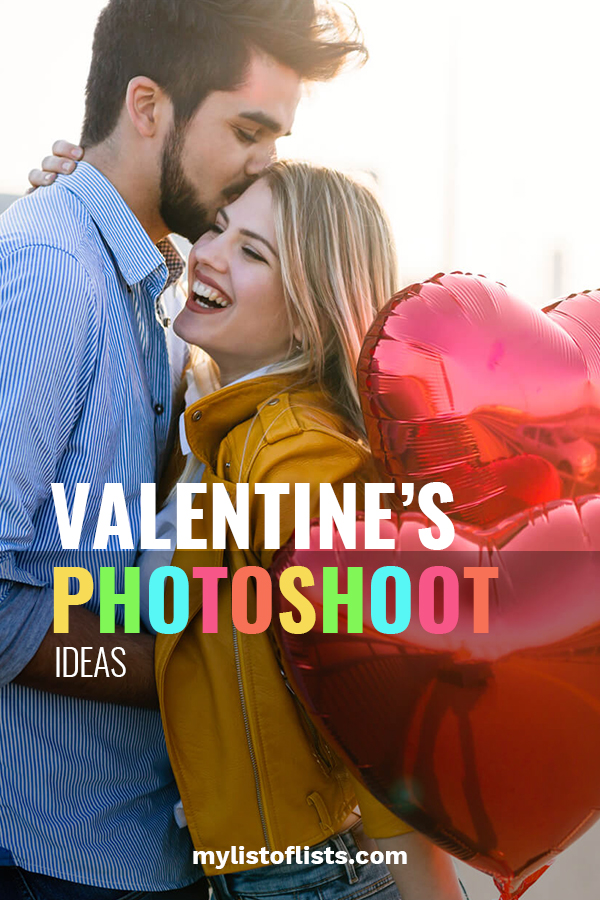 Valentine's Photoshoot Kids
I love the idea of having each kid hold letters to spell out a holiday greeting. This works especially well if you have four kids (one to hold each letter of the word love) but you can make do by having each kid hold two, or even incorporating the family dog. Choose white letters and bright background for a fun holiday look and dress your kiddos in something stylish so that they are on theme. Of course, have them pose in their favorite ways! I love this idea, below, of the paper hearts, too.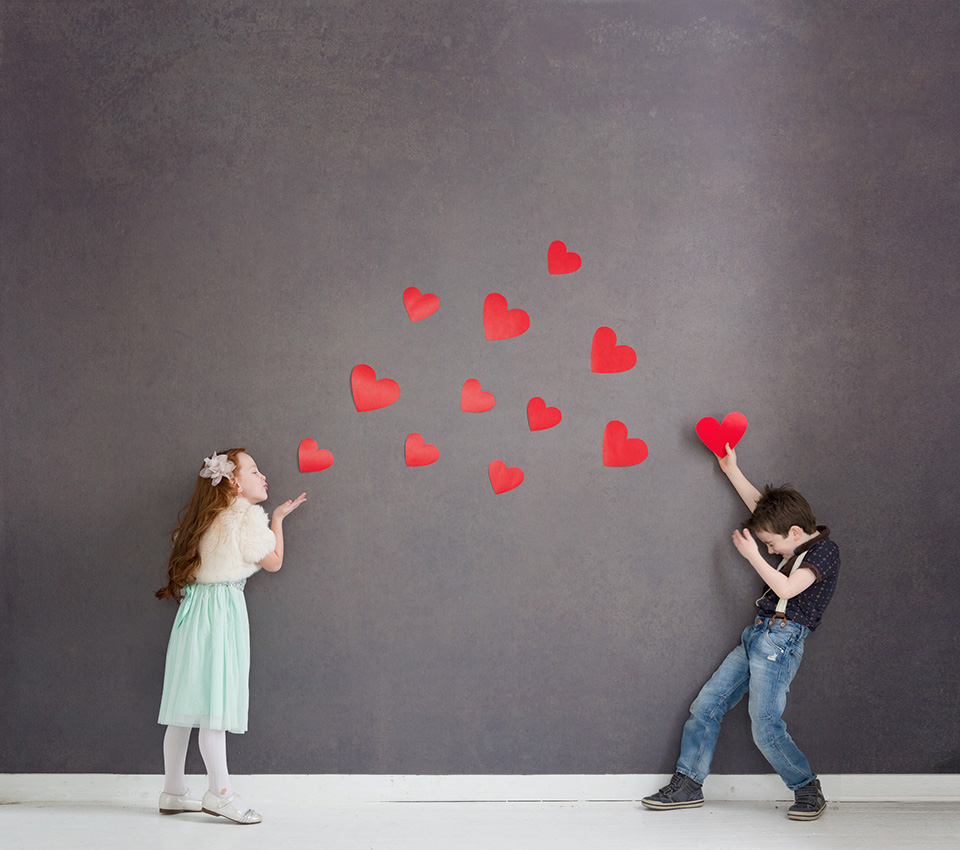 Valentine's Photoshoot Women
Whether you are an Instagram influencer or just someone who likes to be active on Facebook, why not participate in a photoshoot to get into the holiday spirit? For solo women, I prefer keeping it a little toned down. Stick with a neutral background and let your outfit do the talking. Just take a look at how the woman below paired a beautiful tulle skirt and white sweater to be totally on point for Valentine's Day. Or, you could go with the opposite idea, use a colorful red and pink background and wear something subtle and white.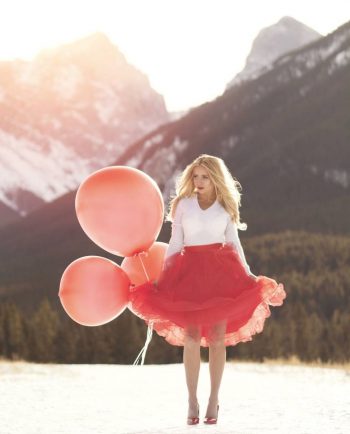 Valentine's Photoshoot Baby
Last year, one of my great friends gave birth on Valentine's Day, so her baby's first photos are all Valentine's Day themed. I thought it was an adorable way to commemorate the birth of their child with the holiday. If you want to do something similar (whether it be a newborn or a baby that is a bit older) I think it is fun to really go all out with the theme. Pick out a cute all-red outfit and tons of accessories, streamers, or banners to decorate your backdrop. Just take a look at the photo below, it's impossible to go too far with this.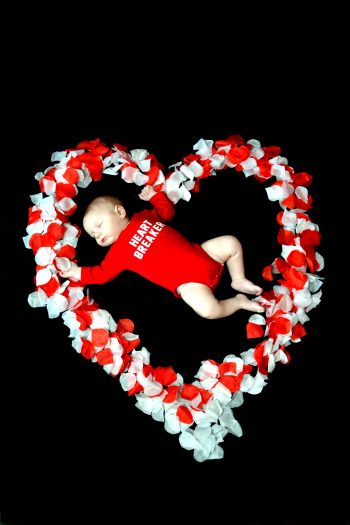 Valentine's Photoshoot Couples
Though I could probably never get my husband to agree to something like this, I absolutely love the idea of going with a less traditional color scheme. Have your other half wear white while you wear a soft pink (or vice versa). Decorate the background with gold balloons. Another idea is to shoot the photo outside! Wear something that you think is fitting and have one member of your party hold a bunch of red mylar balloons. Pretty cute, huh?