Alas! Spring is finally here and you know what that means: I'm planning to decorate like crazy! The porch is one of the easiest places around your home to decorate seasonally, and that's because it's so easy to change everything out when the seasons change. I'm planning to tackle my porch this week, and here are 10 of my favorite ways to make your porch "scream" Spring.
I love the idea of using my front porch as a space to plant a small garden. Depending on the direction your house faces, it could be the perfect place based on sunlight! Idea from Gardener's Supply Company.
Brighten up your porch with an old bicycle-rim turned Dream Catcher, and a dramatic chair painted in a contrasting color. Idea found here.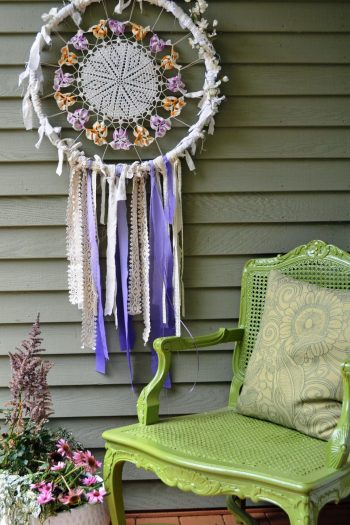 Rolling carts are a breeze to update year-round, and they can be moved around the porch (or yard) as your tastes change. Image from here.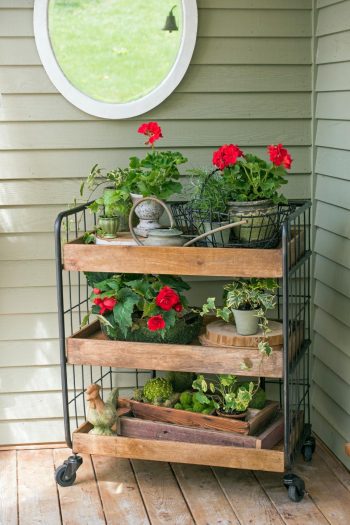 Okay, can we all appreciate the REALLY cool contrast between the natural lines of the house, and the lines on the fabric?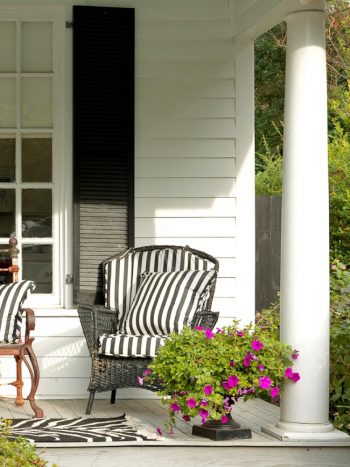 Stripe bright fabrics, vintage flower throw pillows, and a vase of dazzling Daisies on your porch to create an instant Spring vibe. Image found here.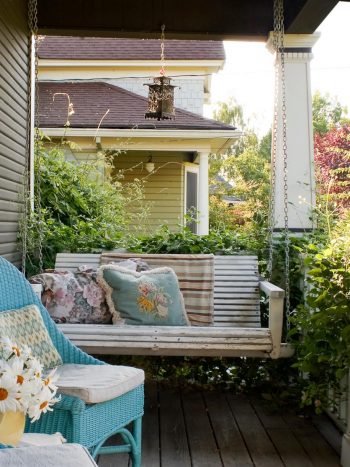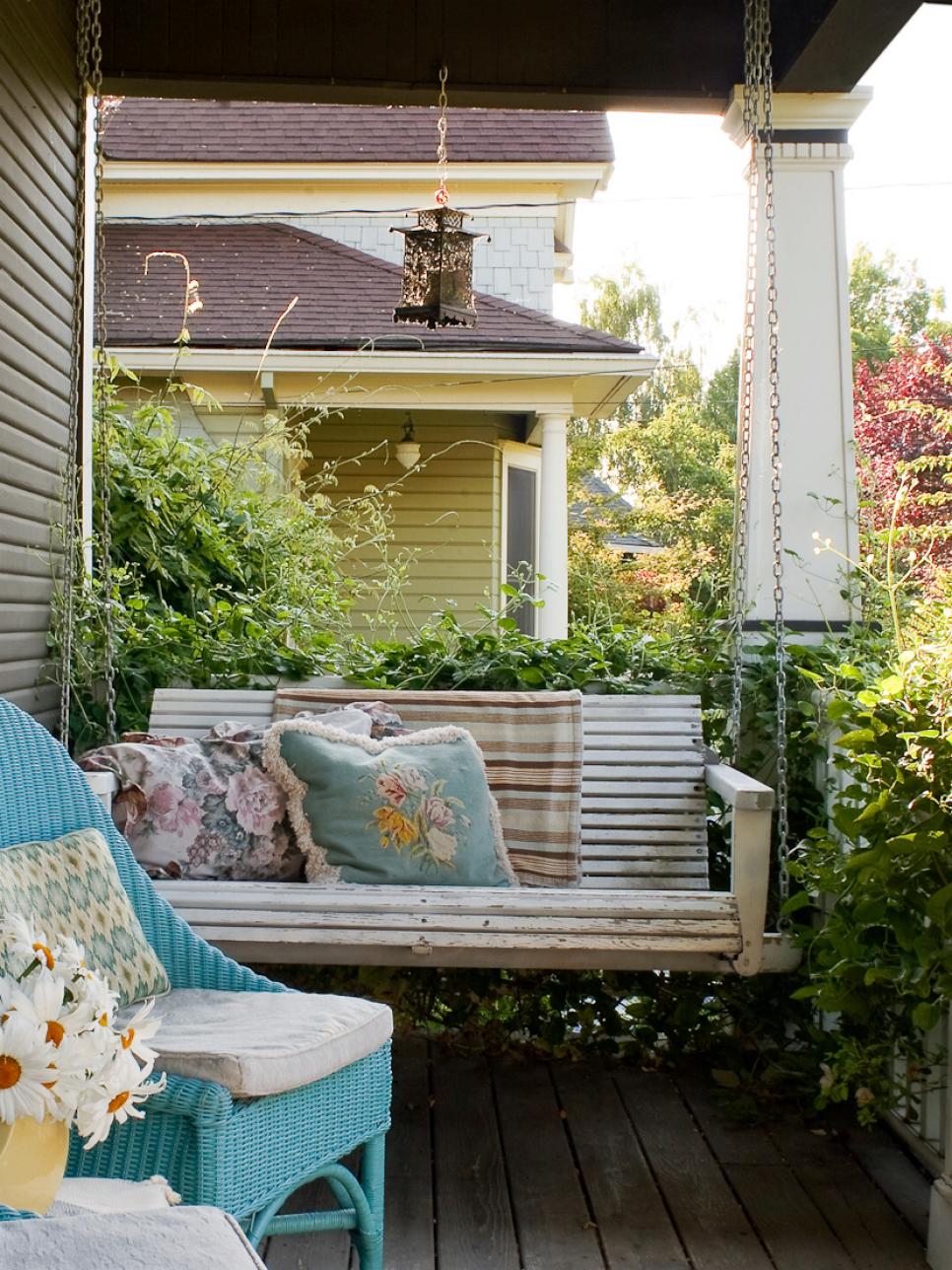 Even your house number display is in need of a little love this April! Show it some with this fabulous grass display box from A Beautiful Mess.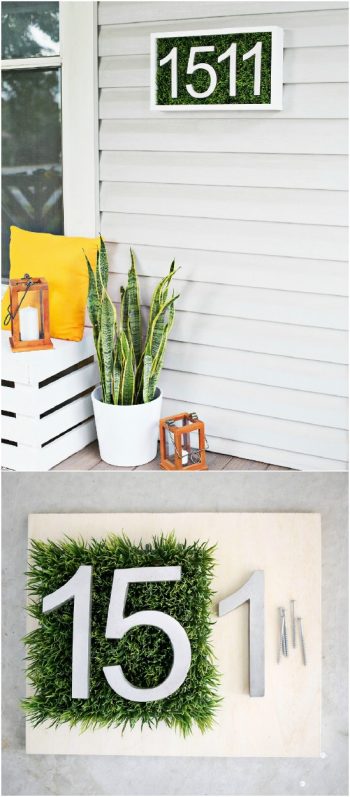 Throw pillows are a girl's best friend. From A Beautiful Mess.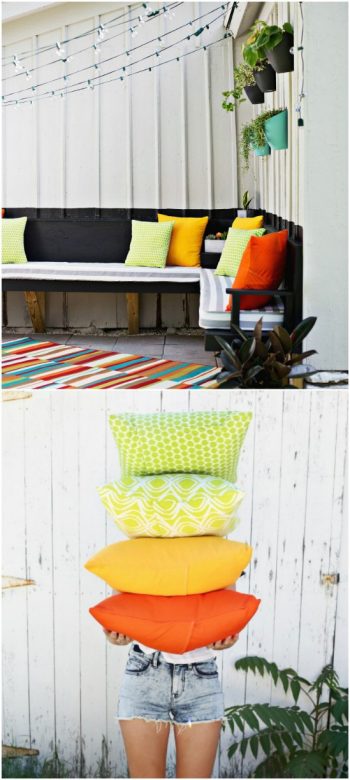 Decorate with a bird's nest without the hassle of an actual bird this Spring. Seriously people, we had a bird's nest on our porch last year and there was all sorts of yuck. EVERYWHERE. Tutorial found here.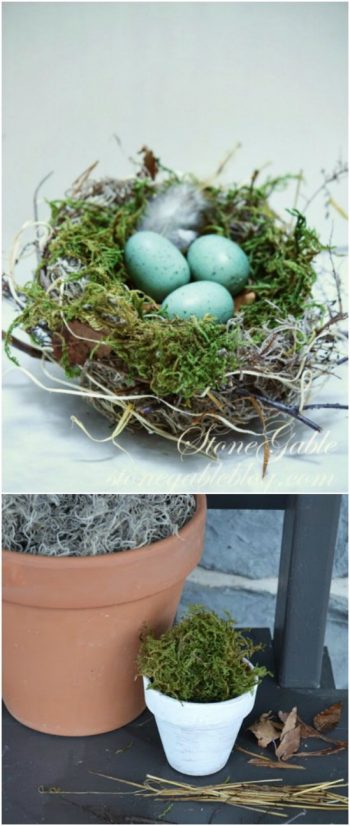 Lavender, my dear friend, you are a jack of all trades. Decorate with Lavender while keeping Spiders, Mosquitos, and other flying pests away from your yard. Nothing says Spring like bein' bug free…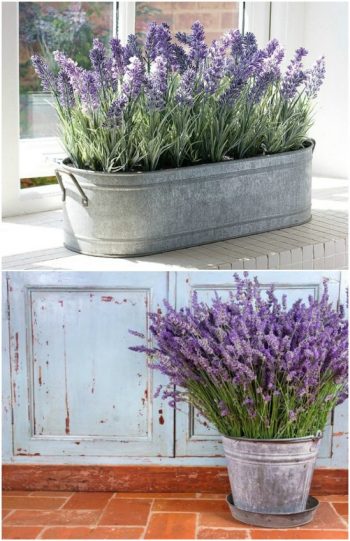 If you're in a rush to brighten things up, all you need is a coat of spray paint in a bright hue. Purple looks beautiful! The tutorial for the bench can be found here.