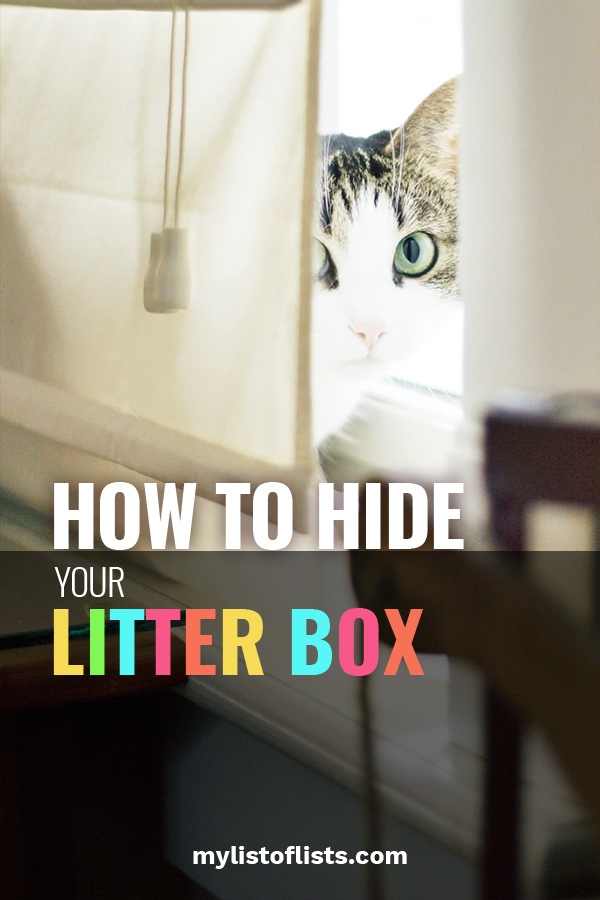 Ugh. The litter box. If there's ever a home item that is hated but oh-so necessary, this is definitely that item. You hate the way it smells, and you hate the way it looks, but your favorite kitty friend needs a place to do his business! Keep your home looking in tip-top shape without drawing attention to that necessary litter box. You can easily hide it with these amazing storage methods.
This litter box is hid in the cabinetry at the other end of the picture. You can still use the area for storage, but a simple cut-out can make this the perfect place for your cat to do it's business.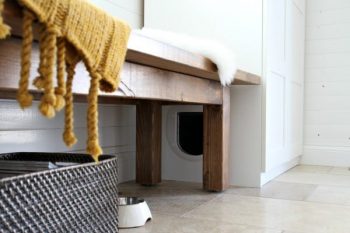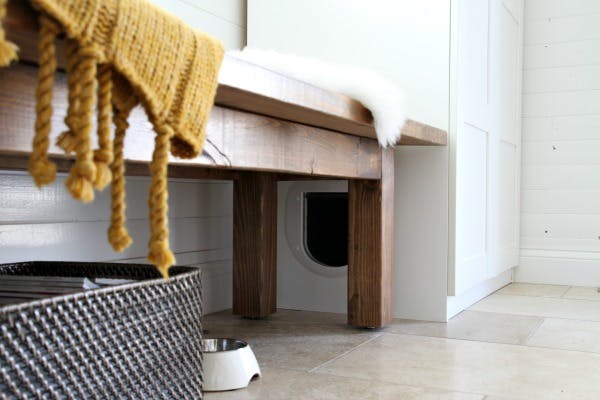 If there's place in your small bathroom for a washer and dryer, there's definitely room to hide the litter box! Take a look at how this blogger hid her litter box in the center compartment of her bathroom vanity. They'll know right where to go with a small cut-out door.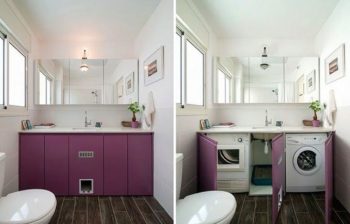 Maximize the ability of an end-table by making one that transforms into a place for the kitties. The cat enters via a cut out in the side, and you can easily attend to maintenance by opening up the "door." No one will ever know where your litter box is hidden!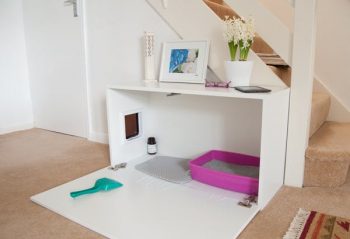 The kitties should go where you do! If you are lacking the space for a massive kitty-litter overhaul, hide it underneath your pedistal bathroom sink. Cover it in a fabric skirt to keep things out of sight, out of mind!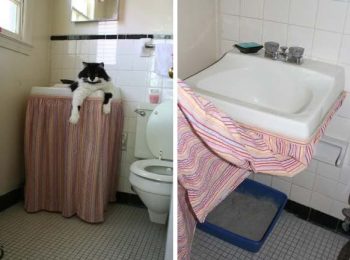 No one will ever know where your cat's unmentionables are hidden! This blogger transformed her buffet table into an area fit for the felines. Line the inside with fabric curtains so they'll have plenty of much needed privacy!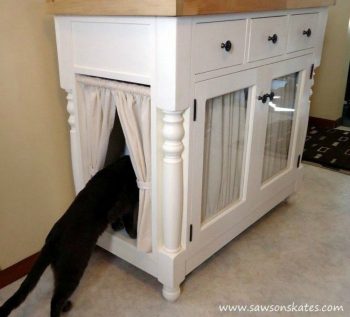 Transform a pot into a place to potty! This plant is fake, making the addition of a small cut-out super easy! You may need to find a larger pot to accommodate your animal, though!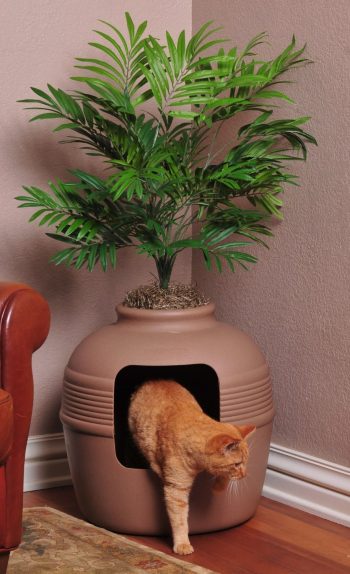 Your cats will love to hang out in a small tent! In fact, you may even have a hard time getting them to leave! Place the litter box at the bottom of your DIY teepee. They'll have easy access when they need it, and you won't ever have to look for it!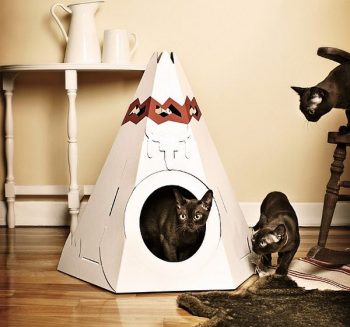 Your house guests will have absolutely no idea that they are sitting on when lounging on this bench! The bench is hollow, making it an easy place to stash your litter box. You may have to remind your cat where to go from time to time. This is so well hidden!
Create one of these litter box "hiding spaces" in your own home with a tutorial from one of these terrific bloggers: