Banners are such a cute way to decorate for celebrations and holidays. And they are surprisingly easy to whip up! With just a few craft supplies (and preferably some glitter), you can have a darling banner in practically minutes. I've gathered a few great ideas for making crafty banners for any occasion! Several of the ideas include printables as well! Have fun crafting & decorating!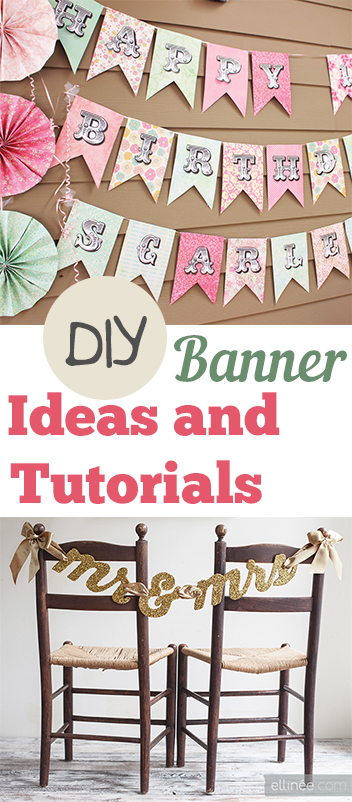 Citrus & Cream put together a step-by-step tutorial for creating an absolutely darling and very easy banner that will brighten any space. This banner is made with just some craft paper and some super fabulous stickers from JoAnn's! This banner is a total bang for your buck.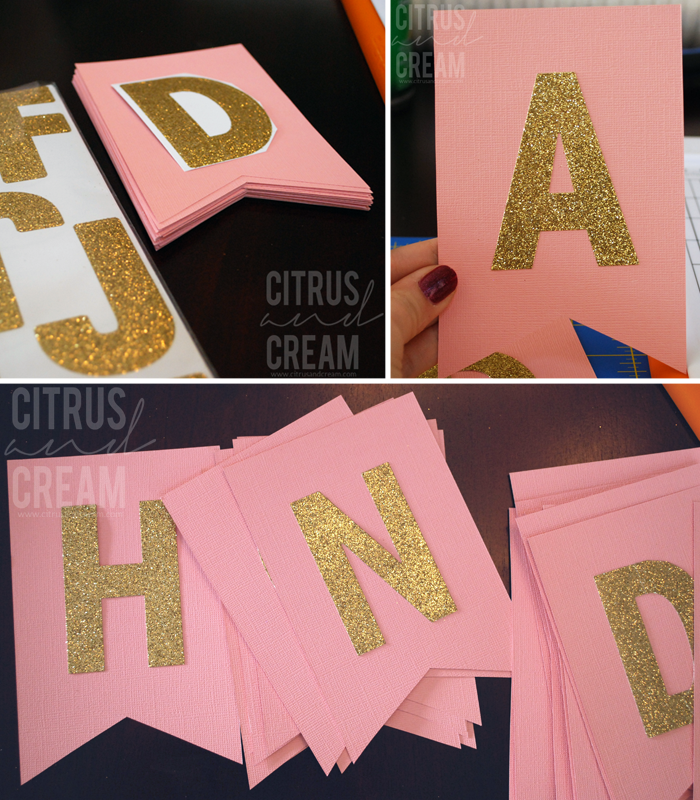 Soho Sonnet posted the cutest printable for this Anthropologie-inspired banner. I love the muted color palette and adore the floral crown design. Just print out the letters on card-stock, hole punch the cards, and string the banner up anywhere you like. How cute!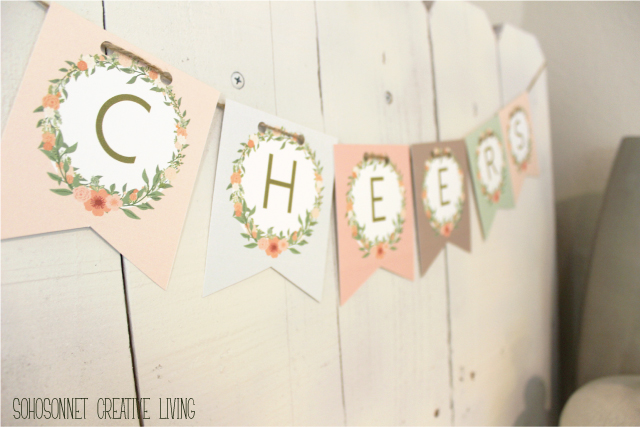 Little Birdie Secrets made a darling burlap banner with some leftover burlap and some fresh white paint. I love how sweet and rustic this banner is. It would be so easy to customize it for your special occasion with some ribbon and buttons. How easy!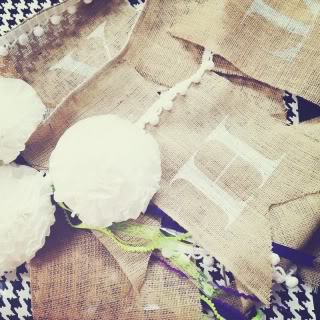 Elli Nee made this beautiful "Mr. & Mrs." banner for a wedding. I love the glitter and I love the font she chose. With a littler customization, this banner would be such a beautiful addition to your next party. Love it!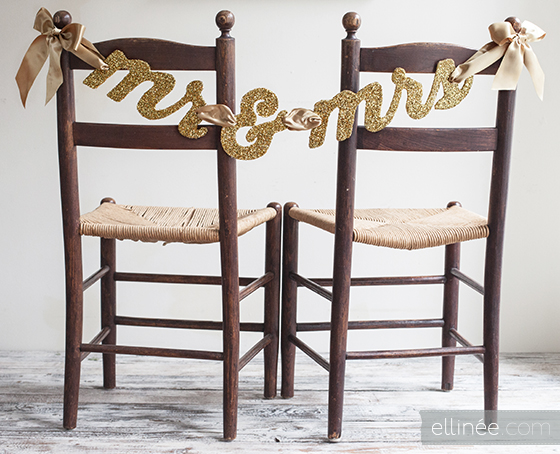 Soho Sonnet made this beautiful banner out of scrapbook paper and a darling printable font. I love the bright colors, and the simplicity of the project. This would be so easy to throw together quickly before an event. I've got so much scrapbook paper lying around–I simply must try this project!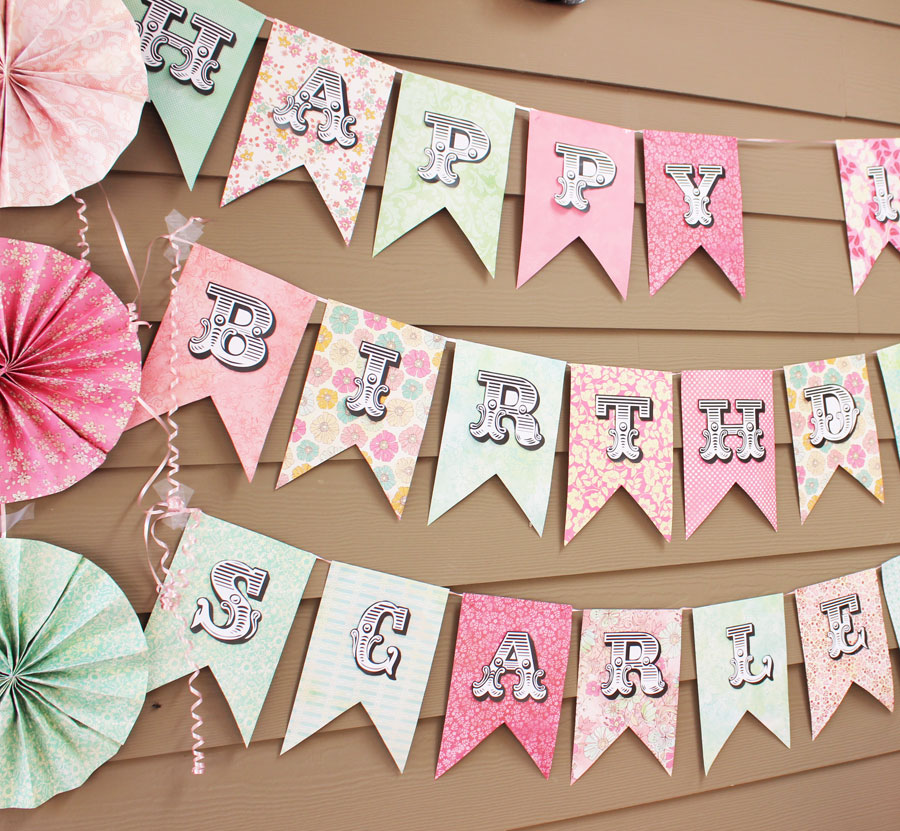 Brooklyn Limestone made this beautiful pendant banner using pages from an old dictionary. I love the vintage look of this banner, and old books are so easy to come by! I'd love to try this project using pages with pictures on them. The pages of a vintage children's book would be so cute for this project!

Delia Creates had the genius idea to make a banner out of chalkboard pendants. This banner would be perfect for any party because you can completely customize it with chalk each time you use it. Just write a special message on the banner, and wipe it off when you're done. The full tutorial is on the blog!