I love having greenery in my home–it just brightens up a room and helps me feel more one with nature. The problem is, they often die! But if you pick the right ones, they can actually be easy to care for! I've found some easy plants that are beautiful indoors and take very little effort. So plant a couple and brighten up your home.

Good Housekeeping recommends planting  the Bromeliad in your home. The plant loves warmth–70 degrees is about right. Make sure you don't let this beauty get chilly and it's sure to last a long time with very little effort.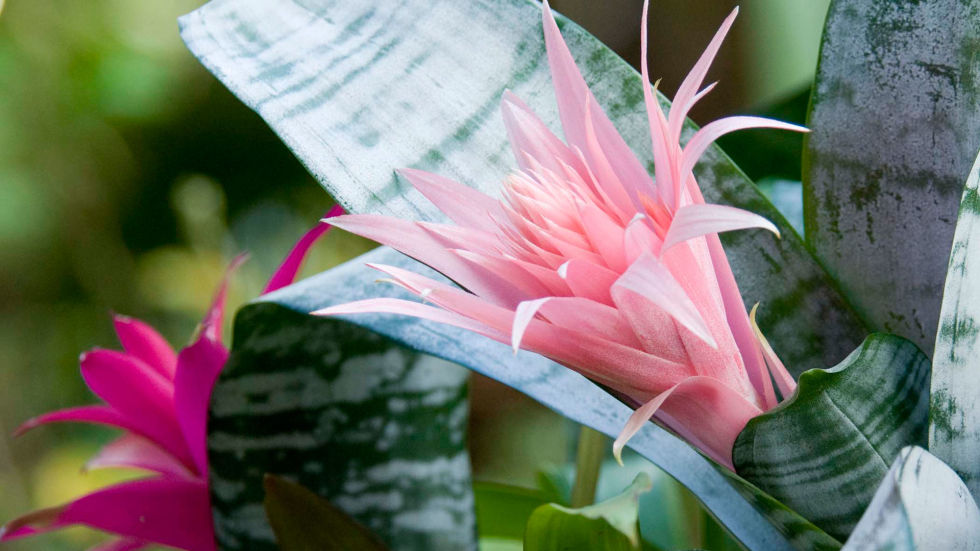 Midwest Living recommends the Christmas Cactus for growing inside. This plant has beautiful flowers that bloom in mid or late December (hence the name). This would be a gorgeous plant to give as a gift during the winter, or keep it for yourself to brighten the chilly winter days.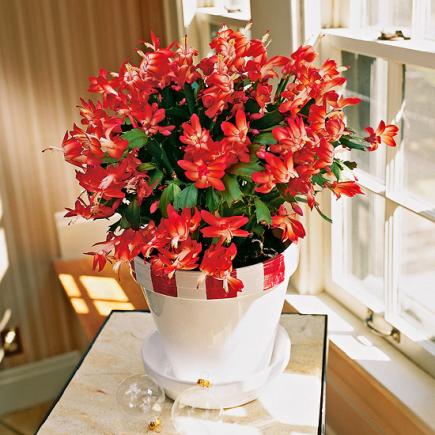 Better Homes & Gardens suggests growing some Chinese Evergreen in your home. This plant is surprisingly low maintenance and super tough. You will want to be careful with this plant if you have children or pets though. It can cause irritation if ingested.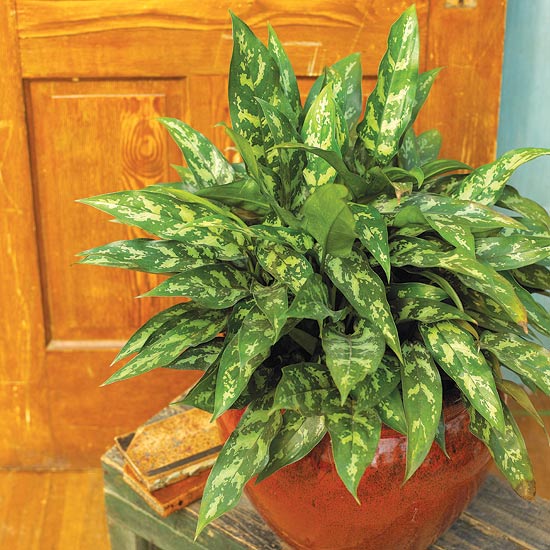 Mother-in-law's Tongue comes in many varieties, but usually has strong and stiff leaves that point upwards. It doesn't need very much care, and it could go for up to a month without any water–great if you're a little too busy to remember your plants! Thanks for the suggestion, Good Housekeeping!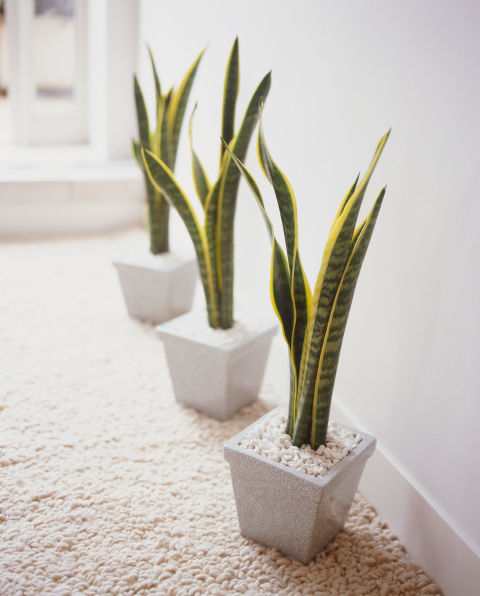 Midwest Living suggests planting English Ivy in your home, either in a pot or hanging planter. If you place this plant on a shelf, the vines will grow long and hang down. You can easily prune the vines if they grow too long, but I think it looks lovely with the draping vines.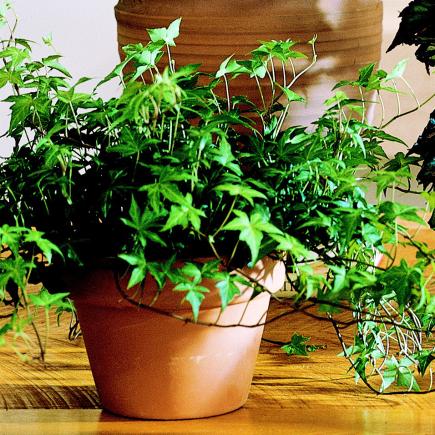 Better Homes & Gardens suggests growing a pot of Hoya in your home. It produces beautiful flowers with a lovely fragrance. It can also grow pretty rapidly, with its vines extending 4 feet–so you may to keep this one trimmed down.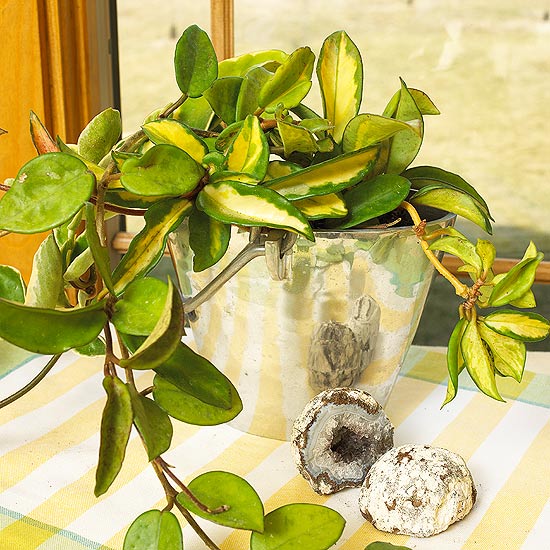 Good Housekeeping suggests panting the beautiful Jade Plant in your home. This is a succulent, so it doesn't need much water. If you go a while without watering it, it will just go dormant–ready to be waken up and start blossoming when you begin watering it again.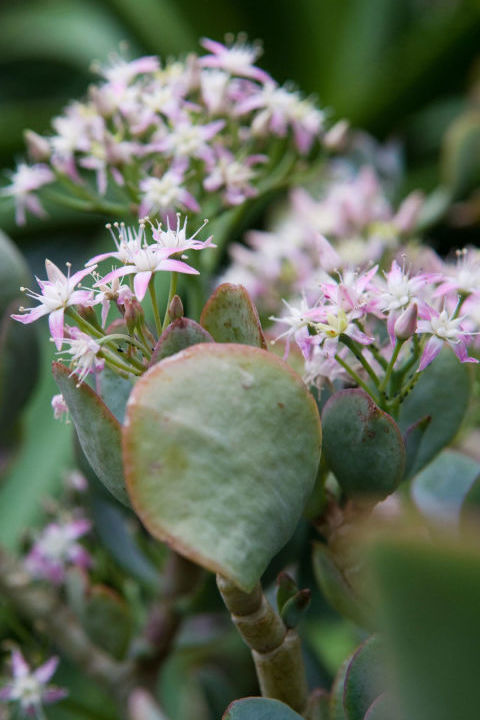 Ficus are beautiful trees that can be grown as a single trunk, or many trunks woven together to create a shrub. The leaves are lovely and glossy, and the tree comes in many different sizes. Just make sure you don't move this tree very often! It likes to stay put. Thanks for the suggestion, Midwest Living!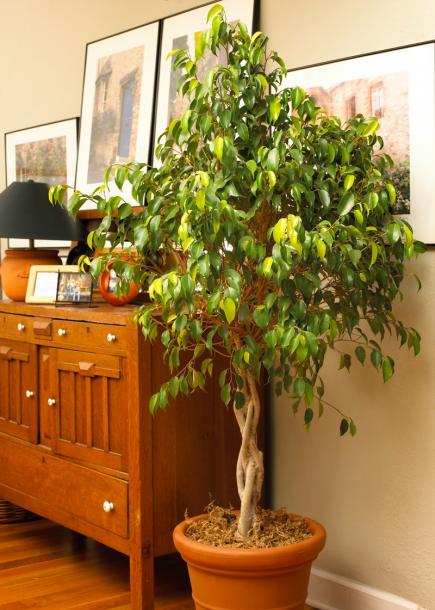 Better Homes & Gardens loves the Fiddleleaf Fig for indoor spaces. This tree can grow up to 15 feet tall, so it could make for a very striking accessory in your home. It doesn't require lots of light, and if it gets too tall, feel free to prune it back.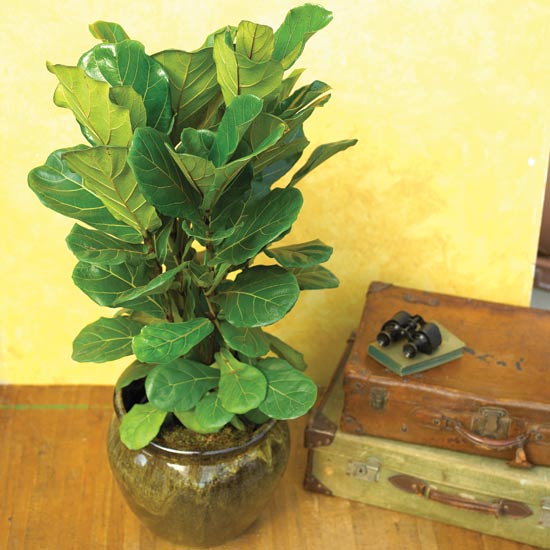 Ponytail Plants are very inexpensive but very striking. They need very little water and lots of sun. Just put this plant in a fancy pot, place it near light, and you're basically good to go! Thanks for the recommendation, Good Housekeeping!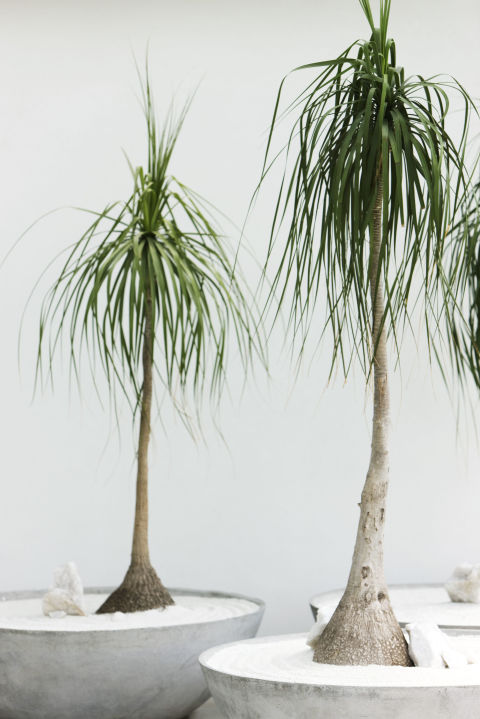 Green Dracaena boast a lovely looking leaf and they're remarkably easy to care for. Some varieties have solid colored leaves, while others have this beautiful stripe in a variety of colors.  Thanks for the suggestion, Better Homes & Gardens!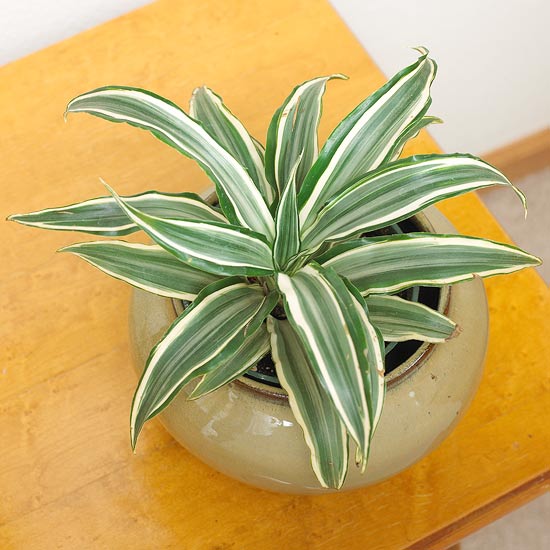 Midwest Living recommends Aloe as a houseplant. These plants like bright light and they come in a variety of shapes and sizes. You could cluster a few small ones together, or grow a larger one as a statement piece. The leaves are prickly, so beware!