Baskets have been woven since, well, ever! Make one yourself with this tutorial from Honestly WTF. Use your favorite colors of yarn for DIY tassles. This looks like it came straight out of Anthropologie!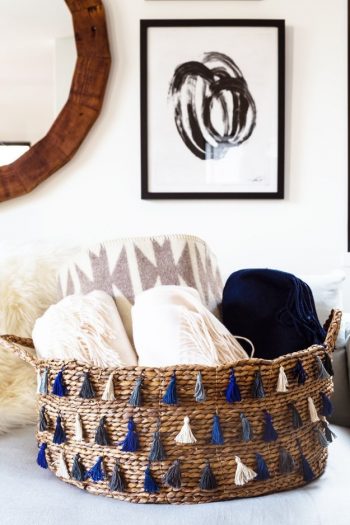 Hang Yarn
This knitting-free project from I Spy DIY is sure to inspire retro interior design ideas. Go you, you artsy crafter, you.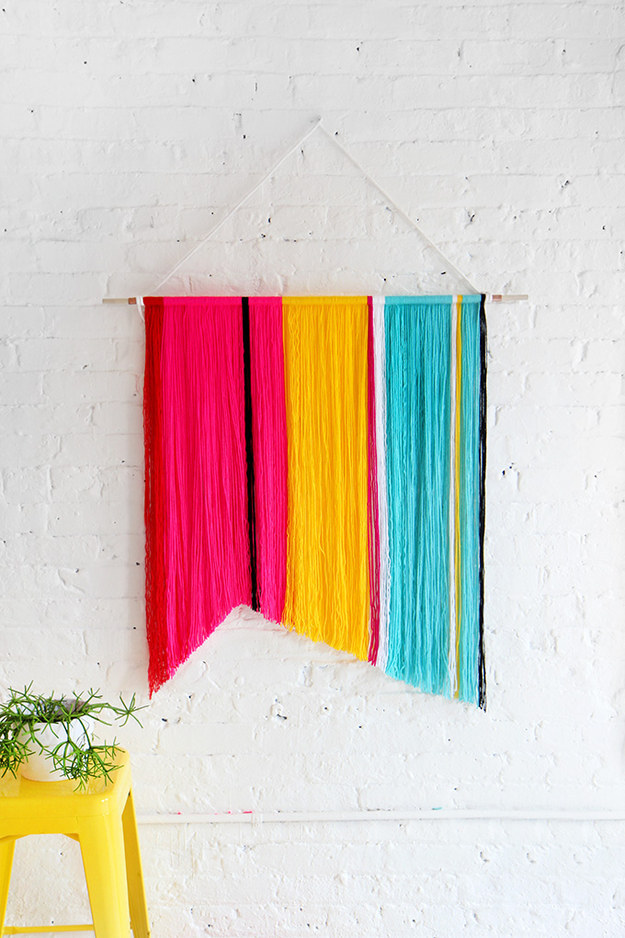 Teepee
Look how happy this little girl is, create the same excitement for your kids with tree branches from your garden, and bright hues of yarn.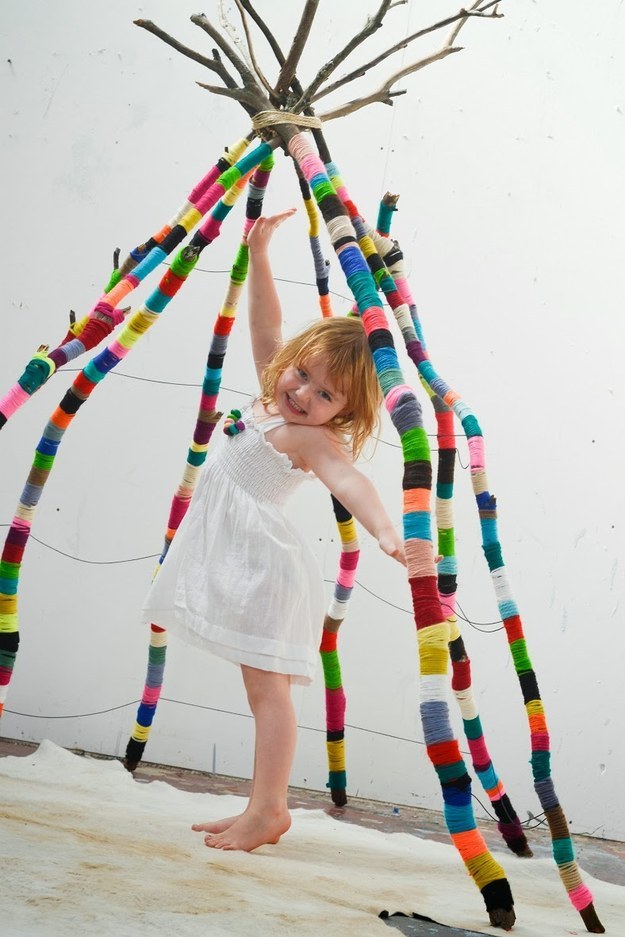 Works best with a fish braid!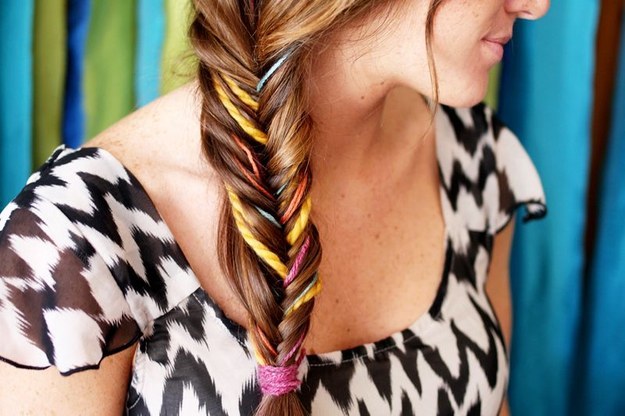 Have you noticed the teepee trend? These are too cute to not list.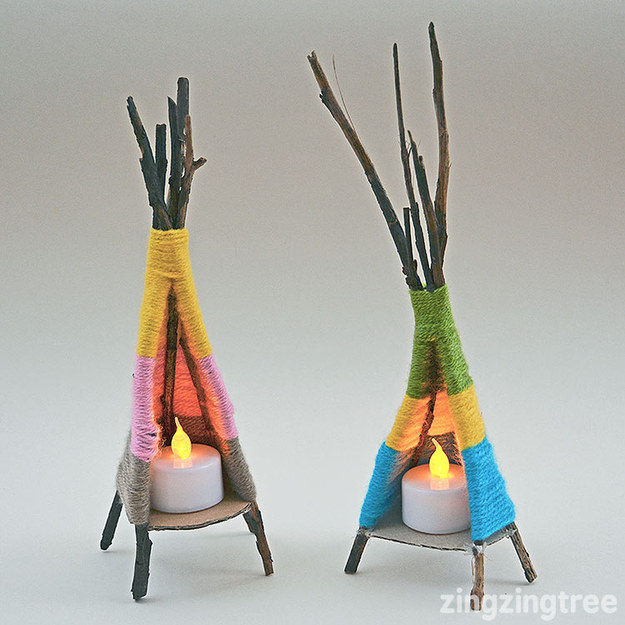 Similar to a wreath, but definitely a lot cozier!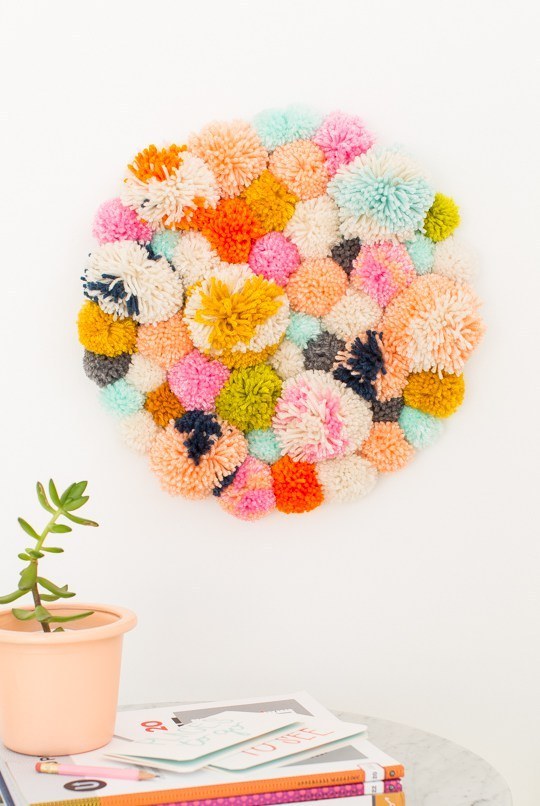 Changing diapers just got slightly more tolerable. Well, on your feet at least!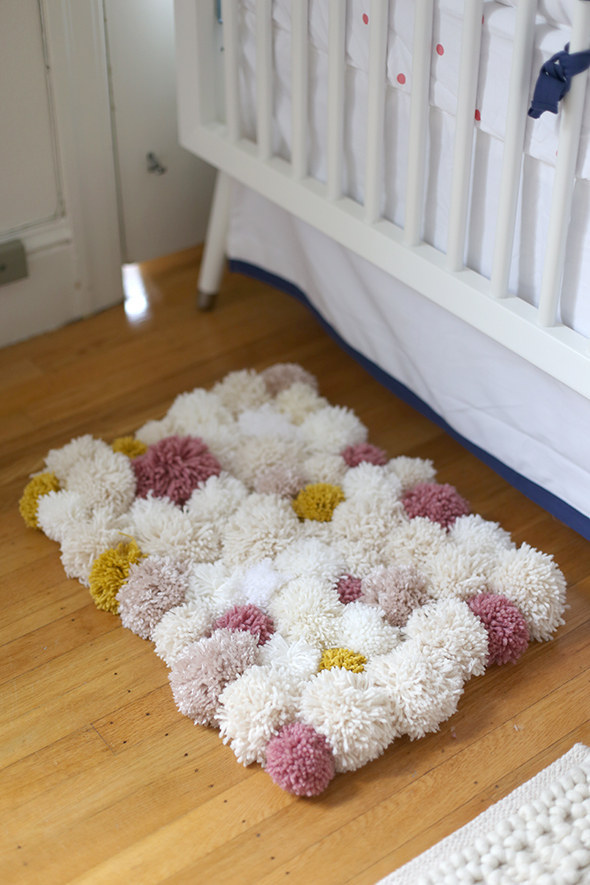 The process to creating these are similar to a flower crown, wicker bowls are good for the soul!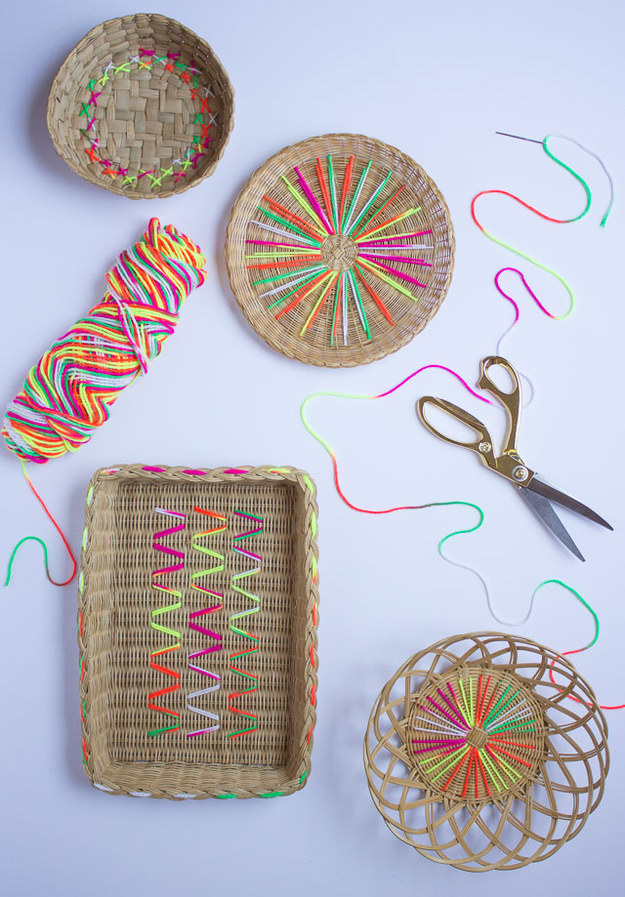 For a simple, and earthy look, use an embroidery hoop to hang earthy-toned yarn. This is the easiest wall decoration, ever!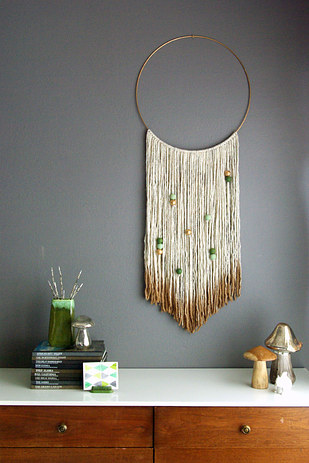 Hanging tassels on a wooden dowel is both minimal and clean!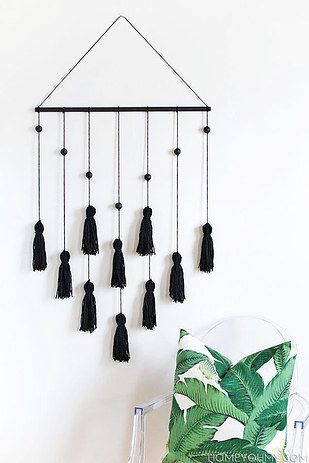 A few tassles around the edges of your favorite throw can go a long way when it comes to making your space more inviting. This DIY is warm and cozy. Ahh!