It's the first room you go through when you get home—and more often than not, it's in disarray. So how do you make the mudroom be as functional as it should be? Start with these tips:

#1 Build a bench that doubles as hideaway storage! Lift up the hinged seat to store stuff inside. It's nice to have a bench for putting on and taking off shoes, too. Source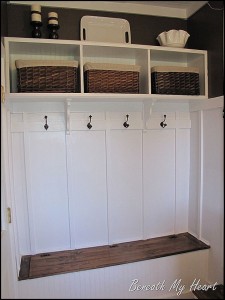 #2 Have a designated spot for each member of the family where they can store their backpack, bag, coat, shoes, etc. Source
#3 Make use of upper space by installing cabinets all the way to the ceiling and then adding a rolling ladder for easy access. Source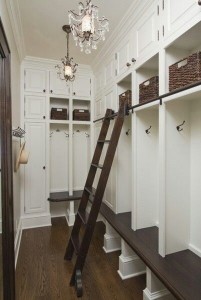 #4 A place for everything—high cubbies for bins, hooks for jackets, a shelf for backpacks and other miscellaneous items, and low cubbies for shoes. I'm not sure if these are, but it would be cool if the shoe cubbies were pull-out drawers! Source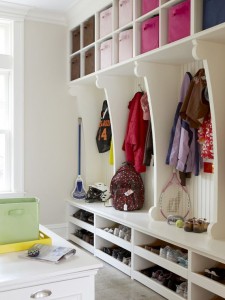 #5 A shower cleaning station for all those muddy shoes! (They call it the mudroom for a reason…) Source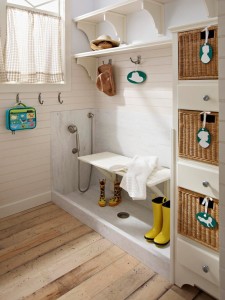 Have fun transforming the mudroom into a room you love!